News
Weekly Rewind: January 10th, 2020
Warrior women, playable parcels, goofy gadgets and athletic artists make for this week's round-up of the best stories from the world wide web.
Finding Wonder Women
A multi-generational grave of warrior women has been found in Siberian Russia, in an area known to be the traditional nomadic lands of the Scythians. The skeletons, tentatively dated from age 12 to 50, include four different bodies, all related to each other. They were buried with weapons, horse's gear, and a regal, elegant headdress that is unusual among Scythians during this period. The Moscow Times reports that this ancient tribe likely inspired the Greek legends of the Amazons, and while they don't understand why four women were buried together like this, studies and research are revealing more information about the Scythians every day.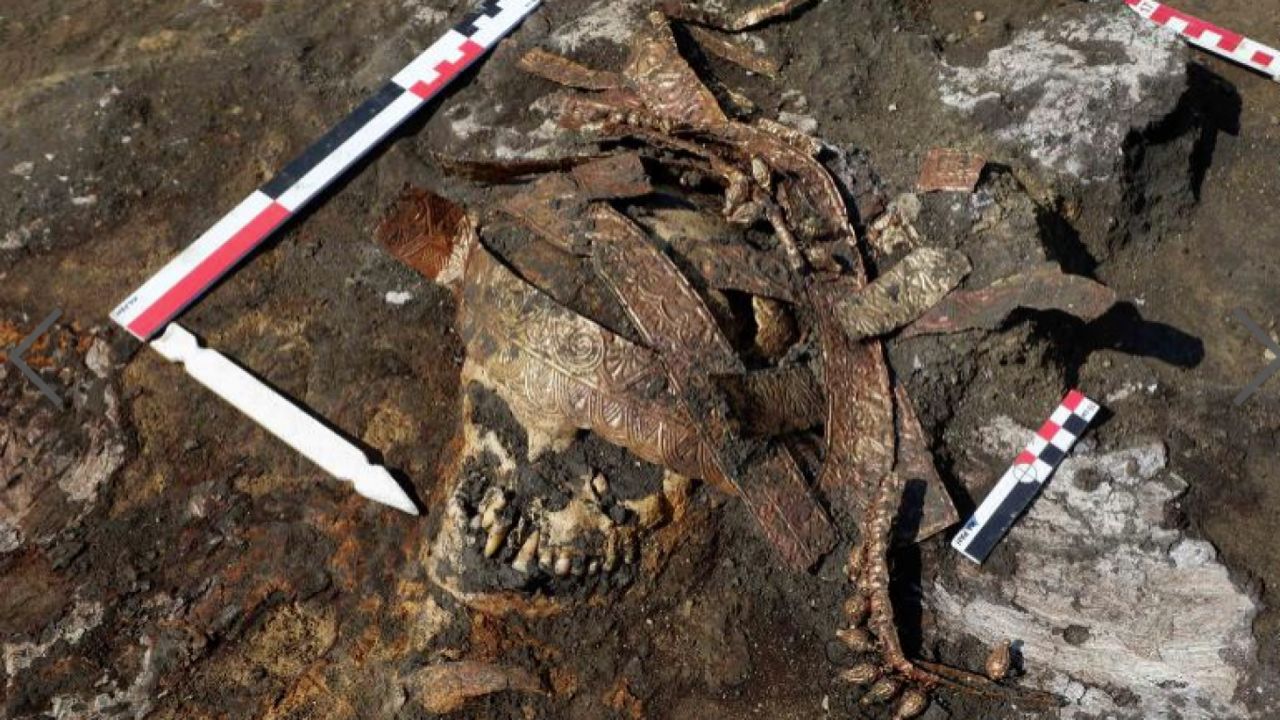 Royal Mail gives British-designed games the stamp of approval
UK post service Royal Mail has announced a set of stamps which feature classic British-designed gaming icons - including Micro Machines, Lara Croft and, most importantly, Dizzy the egg. With twelve designs in total, the range is certain to tickle the fancy of the stamp-collector/90s gaming fan in your life (we reckon the Venn diagram for that is pretty overlapping).
You can check out all of the designs, plus pick up a pack, on the Royal Mail website.
Inspect a gadget at CES 2020
Today sees the final day of the Consumer Electronics Show 2020, where hordes of brands and tech companies descend on Las Vegas to show off the cars, phones, TVs and endless other gadgets that they hope will ignite people's imaginations. But what have been the pieces of tech which have stood out - for one reason or another - this year? If you're a gamer, maybe it's Dell's handheld PC gaming device, as reported by the Telegraph, which is hoping to rival the Nintendo Switch. If TVs are your thing (and you have a house big enough) then, as cnet report, maybe Samsung's 8K, 292-inch The Wall will float your boat.
But what of the more... unusual... gadgets to come out of the show? As well as a look at some of the best pieces of kit from the show, WIRED also has a round up of the more esoteric electronic offerings, such as an AI-powered kitty litter box, self-navigating luggage, and Samsung's 'shoe care system' which will apparently deodorise your pongy plimsoles.
If you want a more pictorial recap of the week's gizmos, then head to The Guardian, where their photo spread highlights brainwave controlled model race cars, smart BBQs and the Insta360 Go, a wearable camera that weighs less than 20g.
Manga Artist Designs Tokyo 2020 Olympic Poster
As seen over at the official Tokyo 2020 Olympic site, since the early 20th century, posters have been created by organising committees of the Olympic Games to promote and advertise this major sporting and cultural event. Olympic posters also play the role of showcasing each Games' special features to the world. For this years games such artists featured include Hirohiko Araki, Naoki Urasawa, Takigawa Takikawa, Takuya Sato, Nobuo Otake, and more.