News
Weekly Rewind: February 7th, 2020
Cheeky cards, alcoholic awards, techy traffic and tasty timepieces make for this week's afternoon pick-me-up of the best stories from the world wide web.
Nuts to Valentine's Day
Yes, that's right, if you haven't already bought your card, sourced your present and booked the restaurant, you've got exactly one week to get it sorted or, potentially, face the wrath of your significant other. If a card is still on your V-Day shopping list then you could do a lot worse than shell out for one of these examples of what the day is all about, namely, unsubtle innuendo.
Created by ad, media and music agency, Truant, this series of risqué greetings cards support cancer charities while helping people celebrate their 'sexy bits' on Valentine's Day. The cards feature boldly stylised bums, vaginas, boobs, and balls and cost £2.50 each. They are available to buy via Truant's online shop, and all proceeds will be split between Ovarian Cancer Action, Breast Cancer Now, Prostate Cancer UK and Movember.
"An old friend from another ad agency died from Ovarian cancer late last year," ECD David Gamble explains. "She's just one of several former colleagues and friends to die from cancer in recent years. After reading Mark Denton's new book The Power of Puerility, I was inspired to follow up our Christmas wrapping paper initiative with puerile cards for Valentine's Day based on all the sexy bits that are vulnerable to cancer. What better way to celebrate our best bits than by raising money to protect them?"

Oscars kicks out Dry January in style
The night of the Oscars has always been a celebration, in and out of Hollywood. This year, Rolling Stone has released a drinking game to accompany the star-studded night, and it's probably the best bit of satire they've put out in a long time. The list is a hilarious joke, taking into account the last dozen Oscars awards, the famous "reaction shot" and the inevitable drag that the awards show turns out to be as soon as anyone considers who actually votes for those silly awards. Poking fun at celebs, social justice causes, the performance of the whole thing, and the academy itself, Rolling Stone has really found a way to kick out Dry January in style.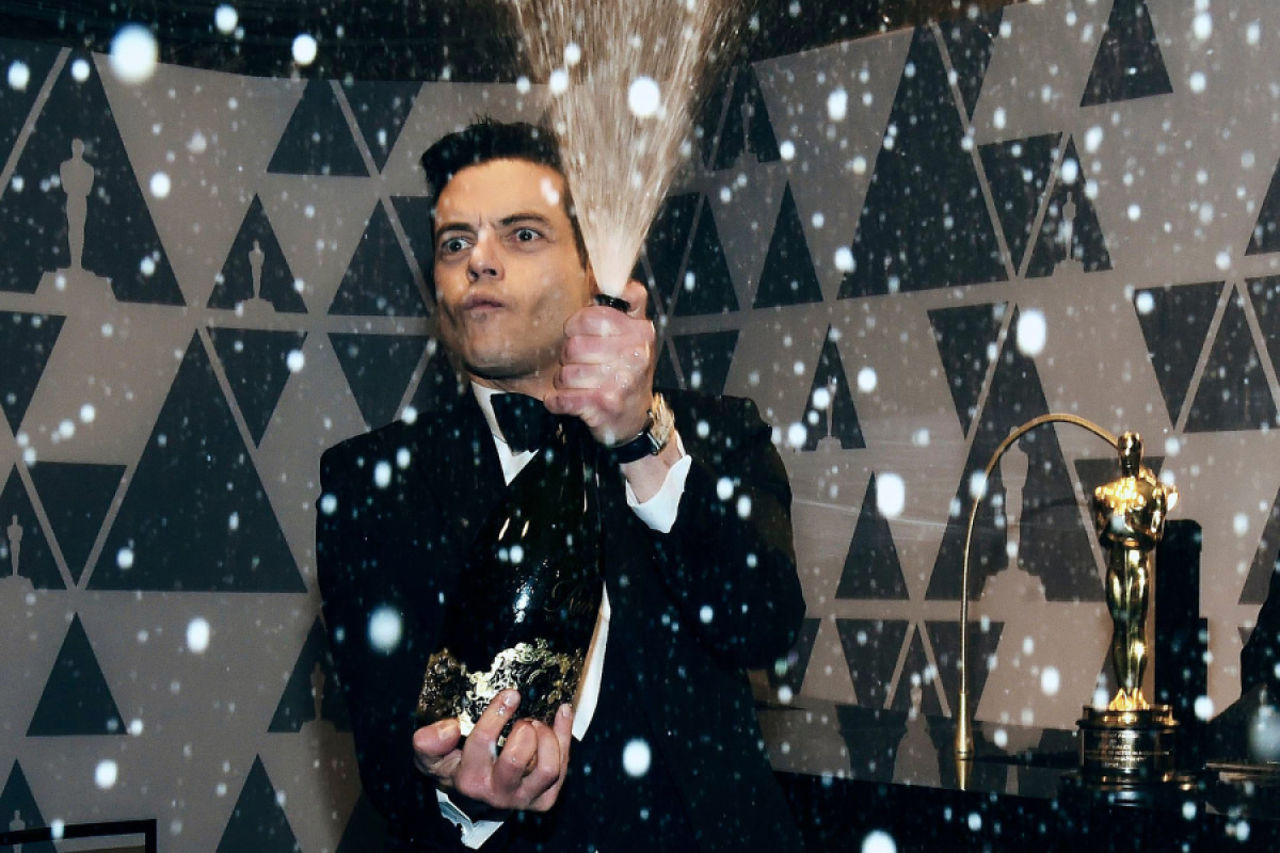 How to make Google jam
A clever prankster artist buy the name of Simon Weckert has caused many a red face (and red line) on the makers of Google Maps. By pulling a cart filled with 99 Android phones, all open on the Maps app, Weckert was able to trick the software's algorithm into thinking that there was a severe traffic jam, despite there being no 'real' traffic at all. "'The map is not the territory ... but another version of reality,'' says Weckert, quoting semanticist Alfred Korzybski, one of William S. Burroughs' biggest influences, in the VICE article. "Data is always translated to what they might be presented. The images, lists, graphs, and maps that represent those data are all interpretations, and there is no such thing as neutral data. Data is always collected for a specific purpose, by a combination of people, technology, money, commerce, and government."
Apple watches bigger than the Swiss
As reported at strategyanalytics Apple sold more watches in 2019 than the entire Swiss watch industry combined. This is the first time Apple has outsold the Swiss industry — including the likes of Swatch, Tissot, and TAG Heuer — for a complete year. Previously, however, the company did best the Swiss competition during the holiday quarter of 2017. According to a new sales report by SA, Apple shipped approximately 30.7 million units worldwide last year, a 36 percent increase from the 22.5 million in 2018.