News
Weekly Rewind: April 3rd, 2020
Join us in this week's round-up of the best stories from the world wide web, including side-scrolling singers, locked-up lad-bands, and smart scribbles.
The End of the Game game...
Iconic US band Weezer is currently promoting their latest single The End of the Game from their upcoming album Van Weezer with a rather interesting online game called The End of the Game Game.
The side-scrolling game allows players to choose between using Rivers Cuomo, Patrick Wilson, Brian Bell or Scott Shriner from the band to play through the retro adventure. References to previous Weezer releases like Pork And Beans or Surf Wax America, plus many other Weezer related iconography are found throughout the game and provide extra lives for the players. If you are lucky enough to defeat the End Boss you will be transported to a magical realm to uncover your prize... trust us you wan't to find out what the prize is!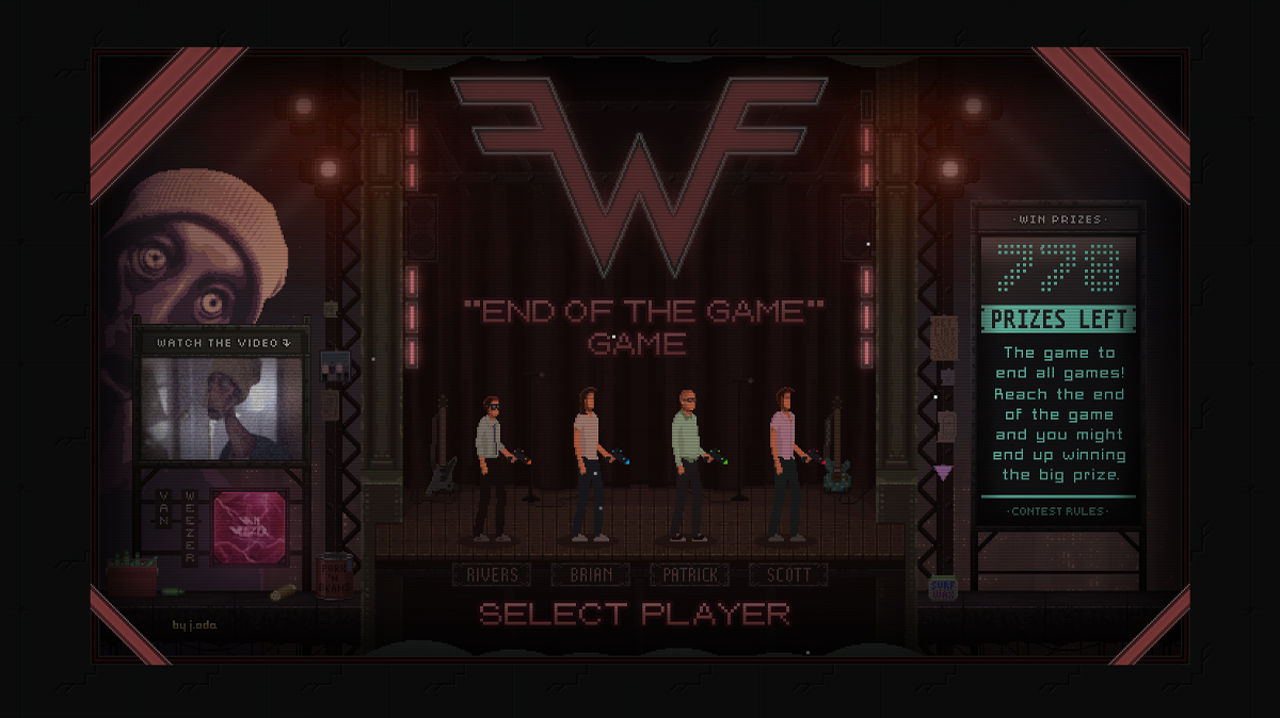 Backstreet's Back(yard)
If the Coronavirus pandemic has taught us anything, it's that celebrity love to film inspirational messages from their mansions. These can range from the genuinely quite sweet (John Krasinski's Some Good News is a gem) to the vomit-inducing (do we have to show you the Imagine video again?!), but only one cut-through the masses this week to generate smiles around the globe, and that was from lovable popsters, Backstreet Boys.
Self-shot as part of the iHeart Living Room Concert For America, AJ, Howie, Nick, Kevin and Brian's I Want It That Way contribution was a cheery reminder on non-isolating times, with the added bonus of seemingly live vocals and cute cameos from the Backstreet Boys' boys (and girls).
Turns out we did want it that way all along.
Unlock full credits and more with a Source membership.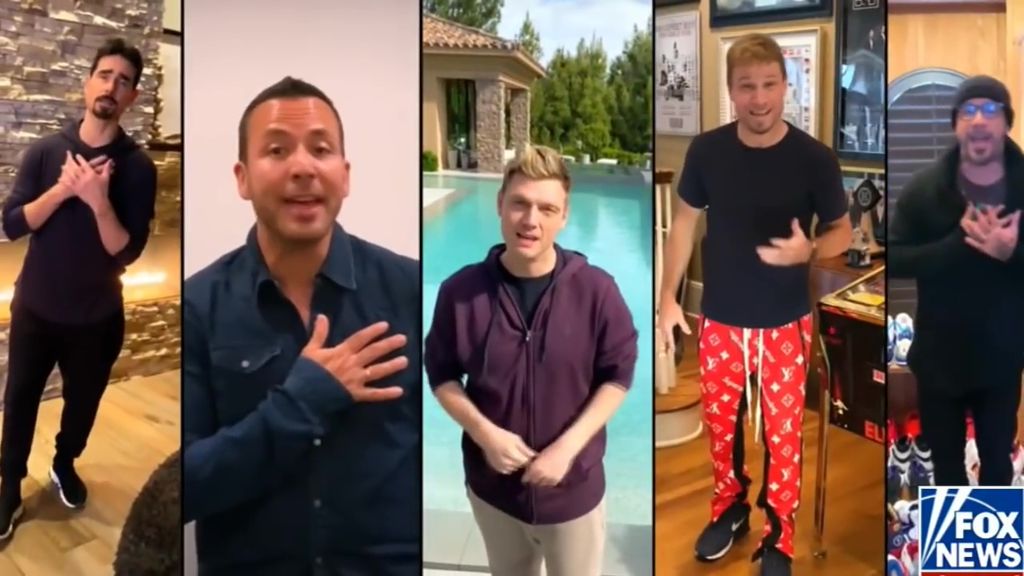 Corona gets colourful
If your'e a parent, and working from home, then your biggest worry is no longer whether you can get away with wearing pyjamas all day, or if 12:01pm equals beer-o-clock. Instead, your focus is on what you can do to keep your darling offspring from asking how to load up a game of Minecraft, or if ten hours of TV really is too much.
Well, here's something that might keep them occupied for a while, and also allows you to donate to Direct Relief's Coronavirus Fund to help keep key healthcare workers safe. Q is For Quarantine: The ABCs of the Coronavirus, is a free, printable colouring book, written by Brian Siedband and Gordy Sang, and illustrated by Sang and Larry Day. The idea for the book came to Siedband and Sang, two freelance creative directors, as they were (possibly still are) going stir crazy in their homes during the coronavirus lockdown in Chicago, looking for ways to entertain their respective children. They thought this book could be a fun way to help pass the time and also lighten the mood during this weird and confusing period.
"Normally during times like this—although there's never literally been a time like this—we'd have sports to distract us, or SNL to make light of what we're going through. But we don't have those, so we thought maybe this could provide a short relief from the Black Mirror episode we're living in," says Gordy Sang.
Q is For Quarantine... is available to download here.
Digital noodle IDs doodles
Google has set up a neural network, Quick, Draw, in order to help train a neural network. As thousands of people contribute millions of drawings, the data has been used to train researchers in pattern recognition and systems development. You can add your own drawings to the bank if you feel like spending three minutes drawing badly with your trackpad - the AI's pretty smart, so how fast it guesses your pictionary drawings may surprise you!