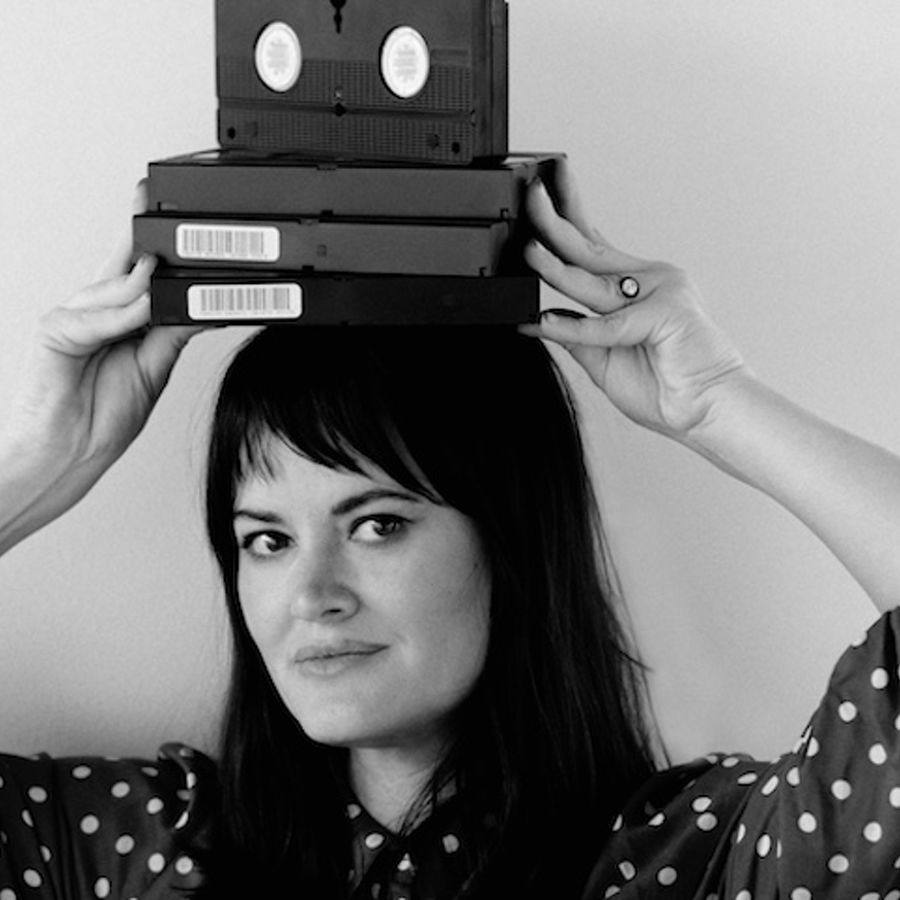 News
Superlative signs Courtney Dixon
Filmmaker brings authentic narrative storytelling to branding and spot work.
Superlative has signed Director Courtney Dixon, whose unique narrative storytelling for WebMD, ALEVE and eHarmony has drawn recognition from the likes of TribecaX, Vimeo, Hot Springs Doc Fest and the Webbys.
The announcement was made by Superlative EP Pia Clemente, Managing Director David Kwan and Creative Manager Stefan Dezil. Dixon's signing is the director's first foray into national representation for branding and spot work.
"We at Superlative found Courtney's prowess with multimedia storytelling, character intimacy and spontaneity to be unparalleled," says Dezil." As a part of our team, we are excited to support her growth as a maverick filmmaker in documentary films."
"I came up through the corporate ranks, starting with doc work for WebMD, adds Dixon, who attended L.A. Film School before venturing out to apply her signature narrative storytelling to a wide variety of brands. "Passion projects, utilsing RED cameras, 16 millimeter film and even stop motion. Real stories. Through documentaries, branded content, and commercials, I hope to conjure up something that is expressive, palpable, and oddly familiar. No matter the subject matter, my focus is on ingraining the piece with a deeply humanistic voice with an evocative spin. Joining Superlative was my next step to grow and be challenged. Stefan Dezil reached out to me, I met with his whole team. I felt I already knew them."
Five years ago, the young storyteller made a big splash with Voices, Living with Schizophrenia, a doc film for WebMD about a woman navigating the challenges of this severely misunderstood chronic condition. "I wanted to break down the stigma of this disease, it's a mental illness, just like a physical illness, but with changes to the way you think, feel and act," says Dixon.
"With the right treatment, it can be managed." Last year, Dixon directed a short titled, Believe in Ghosts, highlighting one woman's quest to encourage the growth of black-owned farms, ownership that has dwindled drastically the past half century. "Mother's Finest Urban Farm represented a matchless opportunity to tell the story of one brand's fight to preserve a self-reliant way of life unknown to many," she says.
When not involved in doc work, Dixon has directed spots for Dove, Aleve, Benjamin Moore Paints and eHarmony. Her most recent work, for Resurgens Rye, shows a director unafraid to stylise her point of view applied to authentic storytelling. In the spot, If By Whiskey, a war drum soundtrack propels a voiceover that highlights the spirits' journey from a poison scourge banned during prohibition into today's "oil of conversation" and "philosophic wine." For the spot, Dixon pulled out all the stops, combining a powerful voiceover, innovative product shots, picture in picture and flame effects to highlight one of Atlanta's only locally produced ryes.
Dixon feels like she's just scratched the surface of her directorial journey, which began in Los Angeles, then moved to Atlanta before now heading worldwide. "The challenge with docs compared to narratives is that you are dealing with a lived experience, a real person," says Dixon.
"You have to respect that they can't walk away after it wraps. Stylistically, my films are a hybrid mix of documentary and narrative techniques. I like to play with cinematic visuals, try to subtly educate, and, most importantly, instill empathy. The world needs more empathy. Filmmaking is powerful and it has the innate ability to call to action. I'm drawn to the activism realm of media. I want to help share the personal perspectives of the underdogs, the resilient, the passionate and so on. I create a visual platform for others to use their voice for change. I love that this is my career. I find myself in the middle of someone's living room, in the middle of nowhere, talking about their most private moments and surrounded by a team of artists."