Talent
shots Unsigned: Steven Tralongo
In association with
For our latest unsigned directing talent interview we speak with Steven Tralongo. Here we talk about his short film Fatherhood. We also discuss his road towards filmmaking, the trials and tribulations of directing the film, inspired cinema history inspirations, and fake pregnancy tests.
This month we talk with American director Steven Tralongo about his McDonald's short film Fatherhood. Tralongo recently received a special mention in the Short Advertising Content category at this years Porsche Awards in Ludwigsburg, Germany.
In the film, upon learning she is pregnant with her first child, a young wife uses a global food icon, McDonald's Fries, to surprise her husband with the exciting news.
Can you tell us a little about your background and your route into directing?
I was born in Milwaukee, Wisconsin and lived there until I was ten. Pleasant weather isn't part of Milwaukee's charm, so I spent a lot of time at the movie theatre as a kid. And my family is working class Sicilian on both sides, my Mom was born there, so there was always a lot of boisterous storytelling around the table. I also like being surprised and surprising people, so those were probably the first seeds.
I came into filmmaking like a lot of people from my generation; through skate/snowboard/surf films, right around the height of the CKY/Jackass era. The insouciance and DIY aesthetic made those films fun and accessible.
When I was at the University of Colorado, a guy that lived down the hall from me had a camcorder and he would film us fooling around the dorms and on campus, then he would make little edits and we'd all pile into his room and screen them. It was a lot of fun. So, naturally I had to get a camcorder and give it a try. Those were my first experiences shooting and stitching shots together. I have a vivid sense-memory of what I felt the first time I put an edit to music, I was hooked.
My first production job was as a PA on a Kinder Bueno commercial, it was my first time on a set and it had a lasting impression on me. My first full-time production gig was for the action sports and culture television network Fuel TV. A bit later on, Renny Maslow was generous enough to let me see into his process for a couple Super Bowl commercials and a short film he directed. I went the film school route after that, and am still at it.
Unlock full credits and more with a Source + shots membership.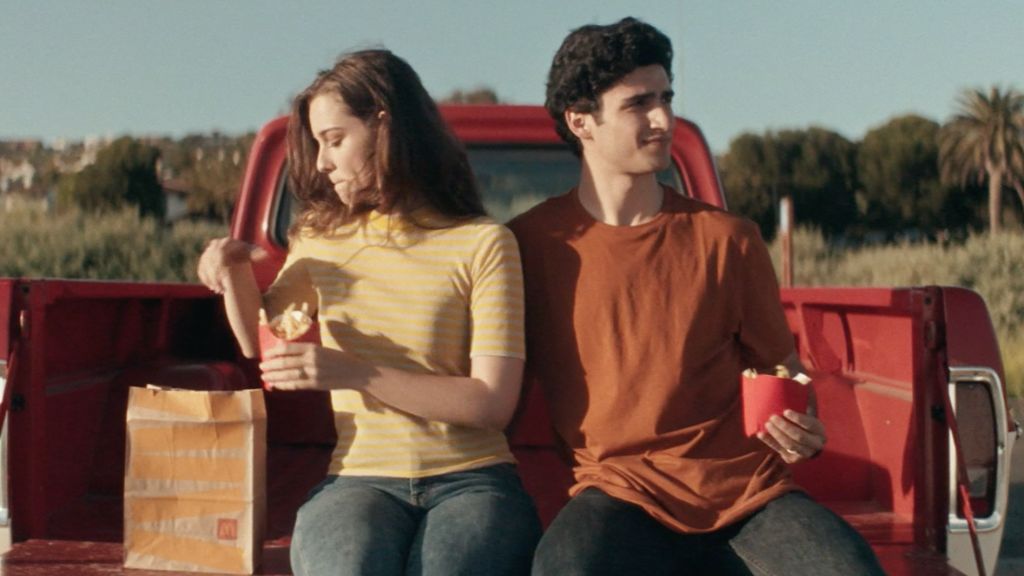 Would you say you have a directing style? And if so, how did you arrive at it?
Romantic realism, emotion-driven, cinematic narrative. I don't know if those qualities shine through in my work at all, but they're qualities that I value. As I mentioned, I also like surprising an audience with a twist or the like.
I once got to chat with Caleb Deschanel at the American Society of Cinematographer's clubhouse and he said, "Remember we're not trying to recreate reality, we're trying to discover truth." That always stuck with me. The idea that a painting's photorealism isn't directly related to its emotional impact. It's liberating to have license to be expressionistic, impressionistic, operatic, poetic etcetera and still be able to hit on universal truths.
I think my current style is in large part a result of working with skeletal crews, small budgets and tight schedules. There hasn't been much in the way of the grandiose to this point. While I think those creative constraints have limited me to tell stories with just the most basic tools, it's been a valuable exercise in learning the power of economy.
Did you study filmmaking? Where did you learn your craft?
I did, I have a Master's Degree in Film and Television Production with emphases on directing and cinematography from the University of Southern California's School of Cinematic Arts.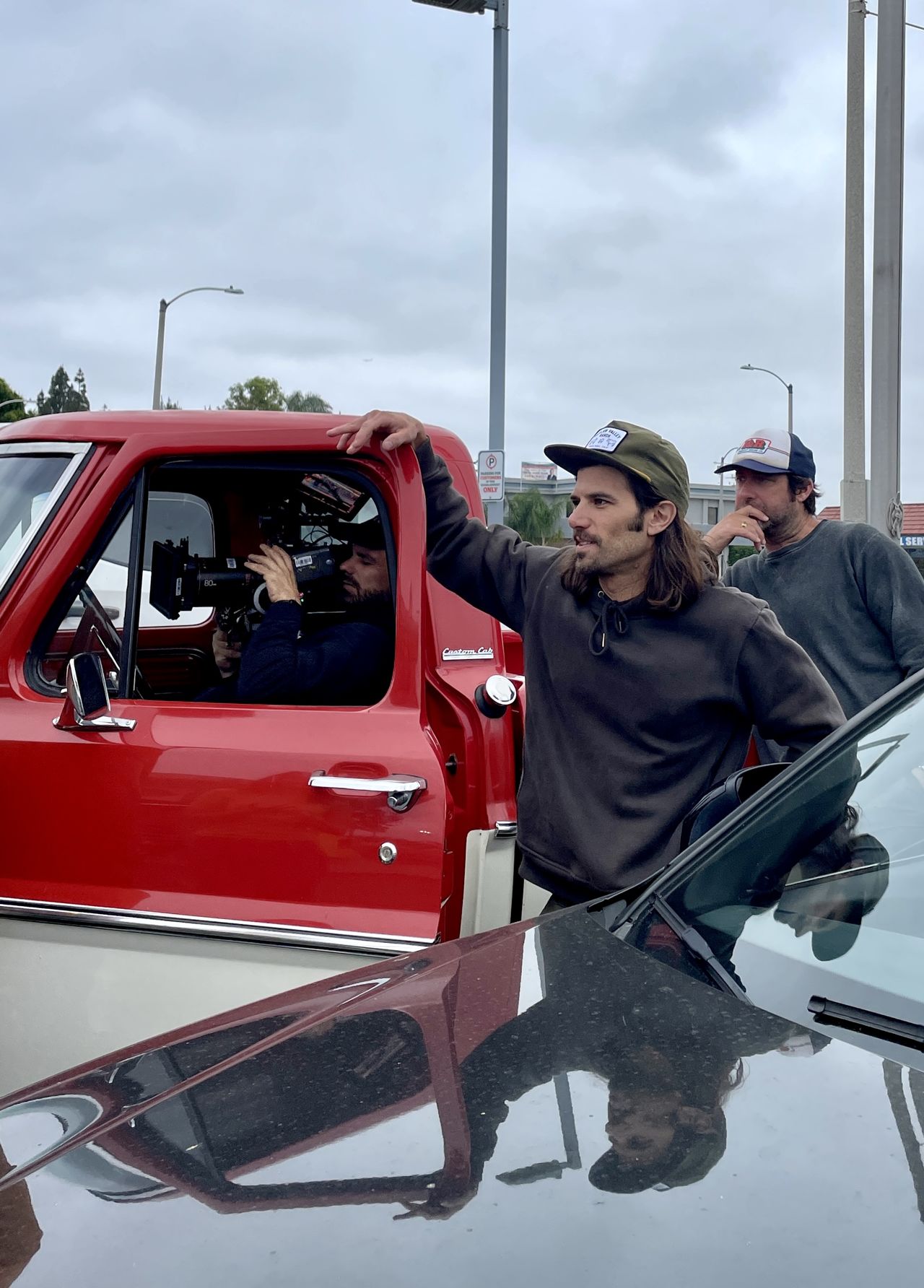 ABOVE: Behind the scenes on the shoot of Fatherhood.
What was the inspiration for Fatherhood?
I'll never forget the first time I found out I was going to be a Dad. One day my wife handed me an envelope, we had had an argument the day prior and I foolishly thought the card was an olive branch. Come to find out, it was her way of letting me know we were expecting our first child.
The moment you realise you're going to be a first-time parent is a one-of-one lifetime experience. It's powerful, unforgettable, exciting, scary, seminal, surreal etcetera. It is such an emotionally charged moment, but it happens in the blink of an eye, which lent itself well to a forty-five second spot.
What other directors' work do you admire?
I'm grateful for Frank Capra and Martin Scorsese paving the way for Sicilian-American directors. Films like Italianamerican, Mean Streets and Goodfellas remind me of home. Too many, so here's a random hodgepodge: A lot of Jean-Pierre Melville, Bob le Flambeur, Le Doulos, Le Samourai, L'Armée des Ombres, Le Cercle Rouge, Wilder, Louis Malle's tonal range, Polanski's camera placement, Roberto Rosselini, Giuseppe Tornatore, Paolo Sorrentino, Errol Morris, Michael Mann's Thief and Heat, Paul Thomas Andersons' Boogie Nights, Fincher's omniscience, dialogue scenes, Jim Jarmusch's Dead Man. Wes Anderson's first three film, Andrew Niccol's Gattaca, Paweł Pawlikowski, Derek Cianfrance's Blue Valentine, I go back to this a lot. It's a masterclass on how to tell a story without moving the camera much or what he calls, "Look Mom, no hands!" directing.
And on and on…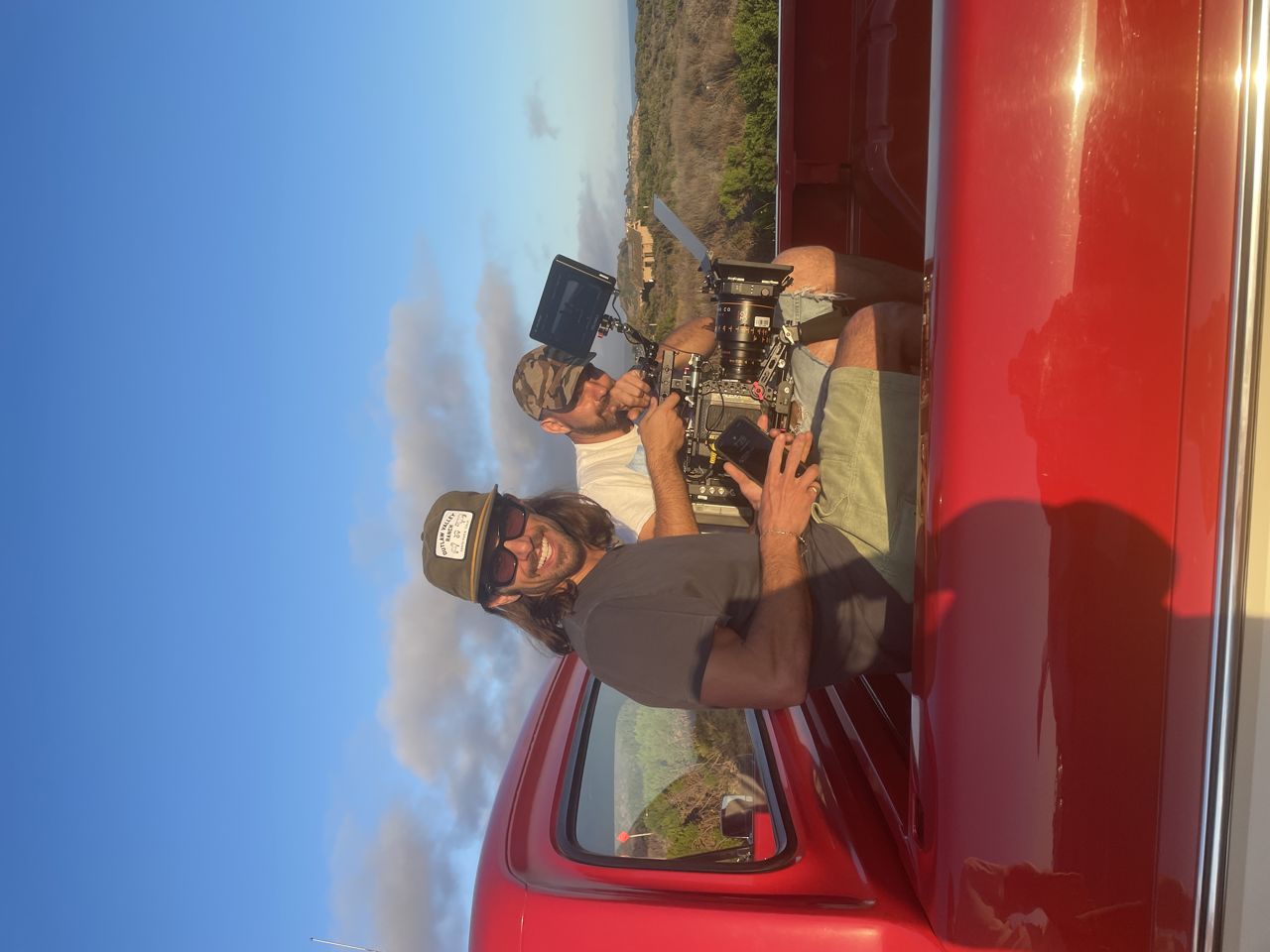 ABOVE: Behind the scenes on the shoot of Fatherhood.
Where do you find the inspiration for your projects?
Anywhere I can, and I try to get in closer tune with my subconscious and cultivate a greater sense of awareness by doing things like daily morning pages and practicing TM.
What were the biggest challenges you faced in pulling this project together?
I wore about six hats to will it into existence. When you do that, it can get rather daunting trying to keep a few balls in the air, especially when inevitable fires need to be put out. This one had some good ones! I wrote this just before the pandemic hit, so it had an auspicious start and then sat on the shelf for a few years.
A week before we were scheduled to shoot, the casting agency I hired had one of its casting agents go down with Covid on the eve of a major feature. So in addition to a refund, they gave me their password and I handled the casting call myself.
There were some unforeseen snags with our production insurance, so the camera/lens rental hung in the balance, but it cleared with about twenty minutes to spare.
Fifteen hours before we were supposed to shoot, the actress I had cast dropped out. So I had to scramble to find a replacement while dealing with the aforementioned insurance snag.
Like Omar said, "It's all in the game though, right?"
ABOVE: Behind the scenes on the shoot of Fatherhood.
How long was the Fatherhood shoot and what was the most challenging aspect of the project?
We shot in one weekend: A half-day Saturday morning for the bathroom and McDonald's scenes. A half-day Sunday afternoon for the beach scene. Knowing the limitations ahead of time, I tried to strip this down to the essentials and preplan as much as possible. In film school I learned the hard way about the perils of having an overly ambitious shot list with a small crew and the subsequent scrambling to make the day. Shooting at the beach with a small crew and fading light is always high stakes, even with a solid plan, it's always a race against the setting sun to get what you need in the can.
We shot two weeks before Father's Day and the release was scheduled for the week leading up to it, so the turn around was super quick.
What have you learned during the process of making the film?
It hard's to go wrong shooting gifted talent in interesting locations.
I didn't learn it for the first time, but it was a reminder that while the collaborative nature of the medium can be challenging it can also be exponentially as rewarding. This was one of those shoots where I was a little sad to hear, "That's a wrap!"
I also learned that you can buy gag pregnancy tests on Amazon.
What are your hopes and plans for the future?
The town of Telluride is near and dear to my heart, so it has always been a dream of mine to premiere my first feature at the Telluride Film Festival.
Closer up the trail, I'm looking to shoot a couple things I wrote for Polaroid this month, a short film that I wrote at some point this summer, to continue polishing a feature script I wrote, and to see if I can land on a commercial directing roster somewhere.
But for now I'm trying to enjoy this part of the journey. It isn't always easy, but it sure is a lot of fun.
Take a look at Steven Tralongo's shots Unsigned page here.
You can check out some of the amazing work put out by unsigned directors in our monthly shots Unsigned Showcase, here.