News
shots Awards EMEA 2021 launches
The shots Awards Europe has now expanded to include the Middle East and Africa, and entries are open for this year's competition which, fingers crossed, will feature the first IRL shots awards show for two years.
Last year, due to the coronavirus pandemic, the shots Awards Europe was cancelled. But, in 2021, we're back, and bigger and better than ever.
Not only is this year's show accepting entries from the last two years, with work being aired between September 1st 2019 and August 31st 2021 eligible for entry, but we have also opened entries to work hailing from the Middle East and Africa, making the 2021 show the inaugural shots Awards EMEA.
The event, as ever, will be a celebration of the best work, most innovative advertising and the most creative people and companies from across that region, and the hope is that, coronavirus restrictions permitting, we will be able to celebrate with the winners in person at an awards ceremony in London, set for late November of this year.
The entry process to the shots Awards EMEA 2021 is now open with the Early Bird entry discount running until August 31st. The quick and easy shots Awards entry system can be found here.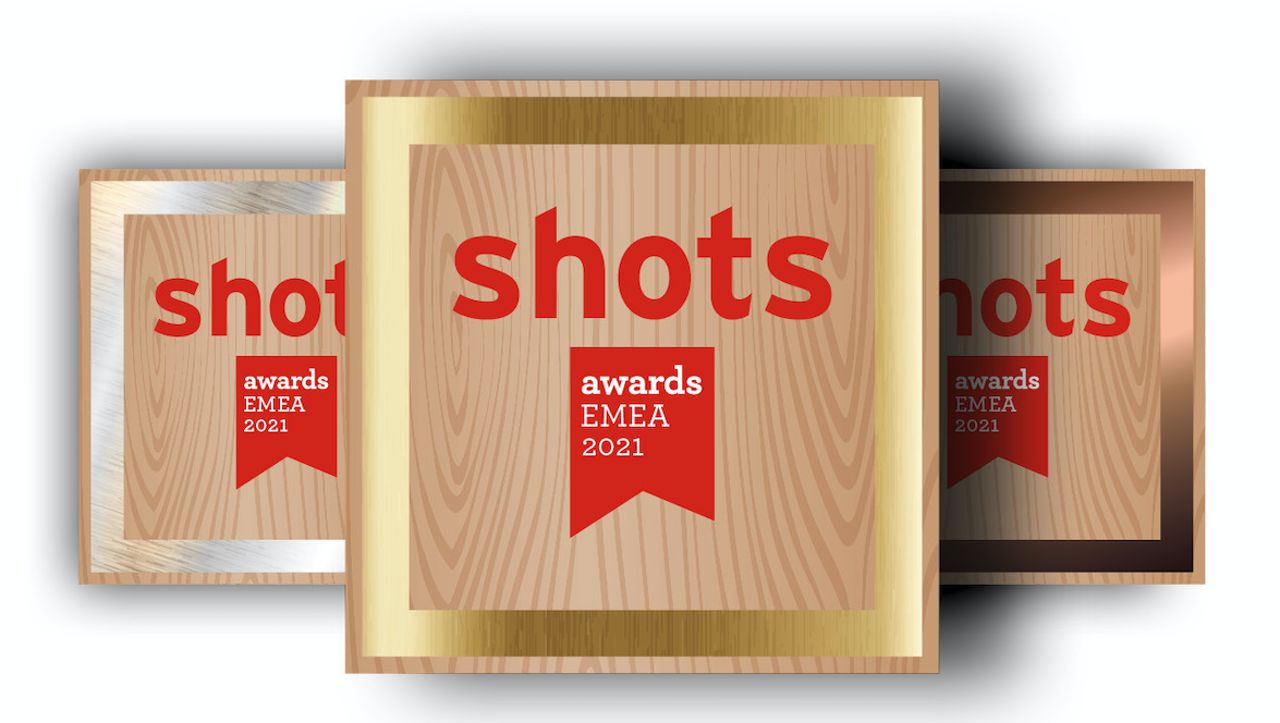 The awards will be judged by a selection of advertising luminaries taken from across the EMEA region, with head judges overseeing specific categories and leading a jury of contemporaries in choosing the shortlists and eventual winners.
The head judges and jury will be announced in the coming weeks, so stay tuned for more information. You can also find out more about the Awards, its pricing, categories and the criteria, by visiting the shots Awards site.