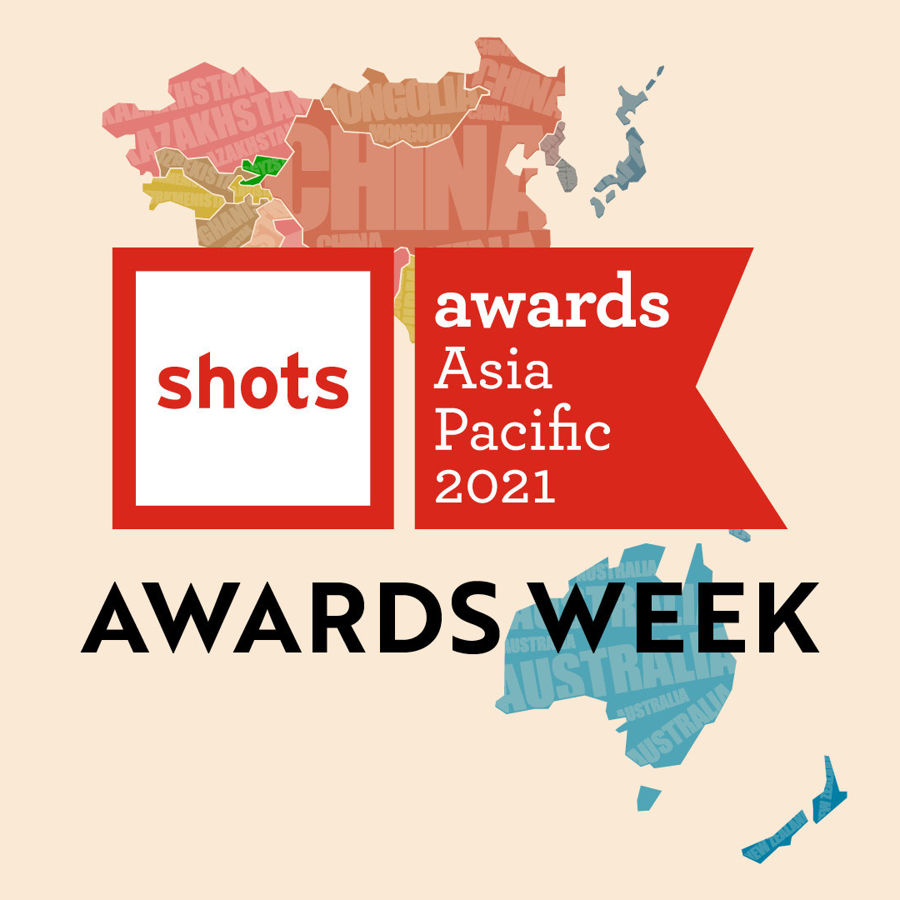 News
SHOTS AWARDS: ASIAPACIFIC 2021
shots Awards Asia Pacific 2021: Results Week
October 4th-8th sees the winners of our APAC awards show announced over five exciting instalments. Check out the whens and the wheres, here.
The suits have been dry-cleaned, the votes checked and checked again and the trophies inscribed - it's almost time for shots Awards Asia Pacific to announce its winners.
As with our Americas awards, we've decided to break the whole thing down into a week's worth of snackable, fun-loving episodes, bundling a handful of categories into each.

Presented by shots Co-Editors Danny Edwards and Jamie Madge, each 10ish-minute nugget will be accompanied by an updated Slate showreel, giving everyone a chance to see the winning and shortlisted work in full.
Monday to Thursday will see the submission-based categories awarded, with Friday's instalment dishing out trophies to the companies and people that have picked up the most points over the course of the entire show.
We can't wait to see you there.
Look below for a breakdown of the days in which categories are awarded, as well as links to the shortlists.

All results, as well as the award shows themselves, will appear at 6pm AEDT (click here for your time zone) on their assigned day.