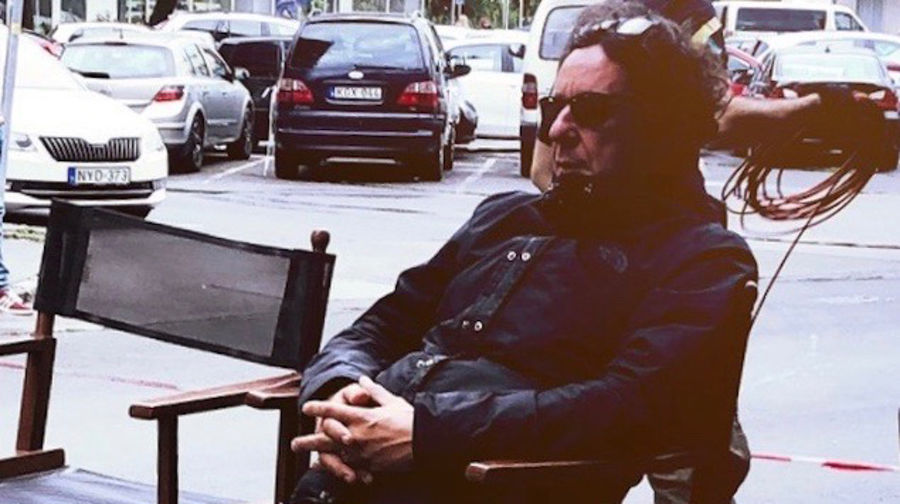 News
Sebastien Grousset joins Logan Industry
The fast growing LA production company signs major French director for US commercial representation.
Sebastien Grousset, a major European directing talent comes to the U.S. market, joining full-service production company Logan Industry, based in Los Angeles.
For many years, Grousset has focused his attention almost exclusively on the European and Asian markets, directing high-profile campaigns for Mercedes, BMW, Telefonica, Coca-Cola and Ferragamo, among many others. He has been awarded the Silver Addy, Silver Lion in Cannes, Gold Prize at Meribel Festival, Bronze Prize at the European Advertising Festival, honoured at the Art Director's Club of NYC, named Best Director at the San Sebastian Film Festival and he has joined the ranks of Campaign Magazine's Top 40 Directors.
Grousset comes from a filmmaking family. His father was the director Laurent Grousset who founded the commercial production company LG in Madrid in the eighties, and his godfather was Jean Pierre Melville, the iconic master of French film noir. Although in the past Grousset directed a handful of commercials in the states, he is now focusing his attention and availability on the US market. To that end, Grousset chose to partner with Logan Industry, which has been building its production team and its roster of award winning directors, growing its business steadily since it was founded two years ago by producer Jose Nunez.
"Sebastien is a super well established director who really hasn't had a presence here in the states, until now," said Nunez. "He has filmed everything from comedy to live events to VFX spots, and in product categories from fashion to cars to mobile phones. Sebastien is wonderful to work with. He's known as an actor's director, and for being highly collaborative with clients. He's wise, self-effacing, inventive and imaginative. His curiosity knows no bounds, in fact at the moment he's immersing himself in experimentation with Unreal Engine and AI. We are so happy that he has joined Logan Industry and feel privileged to be introducing him to the U.S. market."
There is such a different energy in a company like Logan Industry
"There is such a different energy in a company like Logan Industry, a company that is young and a comfortable size, which really allows me to participate in a more active way," said Grousset. "I arrive here at a point in my life where I'm starting to turn things upside down, where I'm taking hold of the wheel myself and driving forward. Europe has been my main thing for a long while. I've been extremely busy. For good or bad I have my own style. I don't follow trends, but my style has been popular in Europe and now finally I'm convinced it will also catch-on in the American market. I'm the type of director who really digs into the work and gets to know the people involved face to face, and that's the way Jose operates. He is someone I have gotten to know well and greatly appreciate his enthusiasm and passion for the work we create as directors. I am super excited to be partnering with Logan Industry on this new and exciting American adventure."