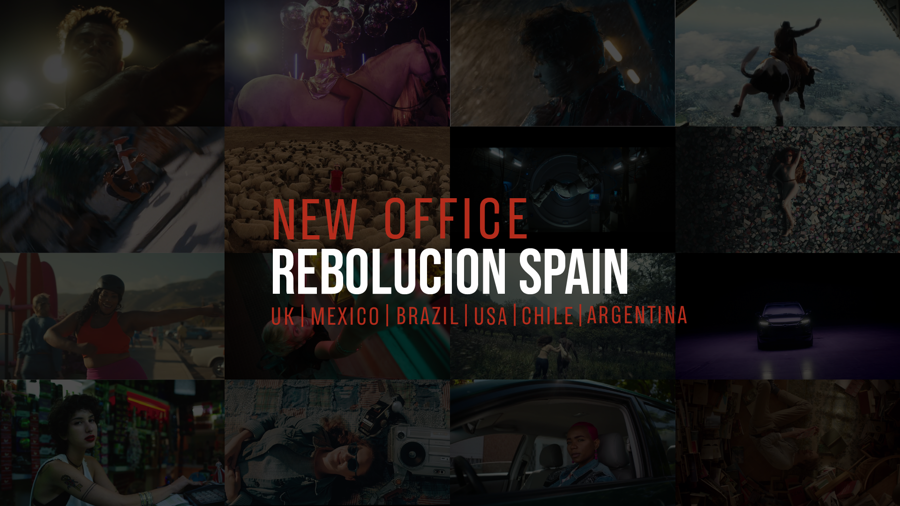 News
Rebolucion launches in Spain
Armando Bo, together with Felipe Gómez Aparicio and Ramón Corominas launch Rebolucion Spain.

The production company Rebolucion founded by Armando Bo, with offices in the UK, Mexico, Brazil, Argentina, and Chile, launches its headquarters in Spain with a strategic positioning towards Europe.
It is a market where Rebolucion and its directors already work regularly. Now, the company lands in the Iberian Peninsula with a solid office, which adapts dynamically to the specific needs of the Spanish market.
Rebolucion is a company with a global presence that seeks to contribute and develop, within the Spanish market, its international and local talents. The objective is to create a Spanish production company that can offer a great diversity of personal looks both in the advertising and fiction world. Rebolucion also has About, the fiction leg where series and feature films are developed.
The combination of the advertising universe with fiction content makes Rebolucion a different production company, with great versatility to provide creative solutions to the Spanish market. From the beginning, the company has been characterised by a deep and close approach to clients and agencies, to create true teamwork throughout the creative process. This is also the goal for this new and promising European chapter.
Armando Bo Founding partner, winner of an Oscar as co-writer for Birdman, multi-award winning director and recognized in the advertising world. He has been developing his career in fiction for several years. He shot two feature films: The Last Elvis and Animal. In 2022, the second season of the series El Presidente premiered on Amazon Prime, the sequel to the successful first season, where Armando Bo has served as showrunner and director.
Felipe Gómez Aparicio Based in Madrid, he works internationally in the advertising world, where he has received all kinds of awards. He has just premiered his first feature film at the Tribeca Film Festival, and in 2023 he will premiere the fictional series about Argentine musician Fito Paez on Netflix. Aparicio will be partner, managing director, and director.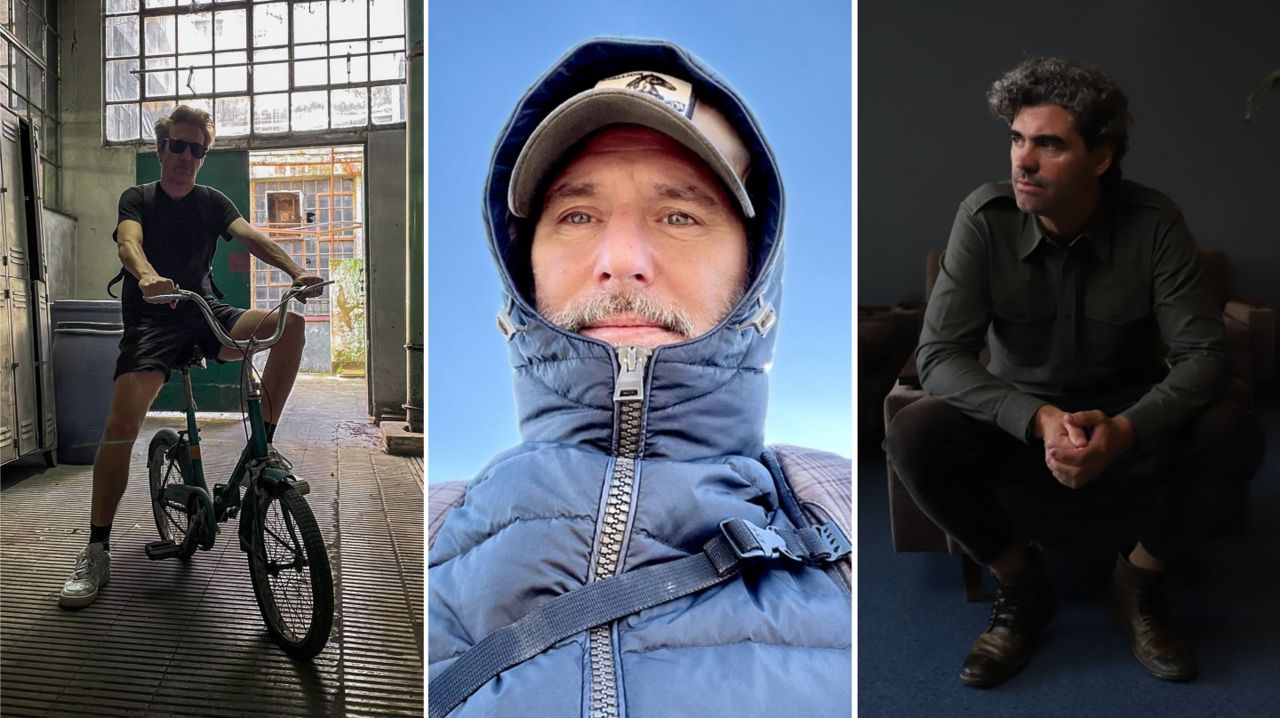 ABOVE: (L-R) Felipe Gómez Aparicio, Ramón Corominas, and Armando Bo.
Ramón Corominas began his career working in advertising agencies: Contrapunto, Ruiz Nicoli, and Ogilvy, to later become a partner and open successful production companies in Spain. Such as Garage Madrid, Primo Madrid, and his own production company Lobo Kane. There, he has also worked on fiction projects such as the short documentary The Road Bad And The Place Dark, shortlisted for the Goya 2023. Responsible for award-winning campaigns in all advertising festivals, he will be partner, and executive producer and will lead the strategy of the new office.
Armando Bo said: "It is very important for me the step we are taking together with Felipe and Ramon. I am a person who always thinks that this is a team effort, and I feel that we have the best team. Felipe has been growing a lot as a director and as a person, after having filmed a movie and a series I think he is in a great moment of maturity to be our partner. Our paths are getting closer, and it is a pleasure to be able to support him to continue spreading his wings as a director, producer, and also in all kinds of content. Ramón is a very experienced producer and when he speaks he does so with the weight of experience and which is key when opening a production company in this market. I believe that as a team we have the ambition, experience, and depth to be able to carry out projects that have a point of view and that seek something different. Our directors in the different countries are very eager to start filming in this region, so I think this is going to be a great year."
Felipe Gomez Aparicio adds: "Having the chance to work alongside Armando Bo who always was and is a reference for me is a great motivation and challenge. At the same time I will work again with Ramón Corominas, with who besides being a great creative executive producer, we have a friendly relationship. It is an ideal moment to join forces. Rebolucion España allows me to continue my career as an advertising and fiction director, while at the same time, I will be working as a producer, helping other directors and the company itself to grow."
Ramón Corominas adds: "I was interested in the challenge of opening and leading a new production company in Spain with the characteristics of Rebolución. The symbiosis it proposes is perfect: it complements the Spanish market with a roster of great talent and the offices that Rebolucion provides, and facilitates the international market with the possibility of filming in Spain and being able to do so with local talent. The goal is to add more possibilities for everyone. Armando, Rebolucion, and I have known each other for a long time, plus my friend Felipe will be in Spain and I'm looking forward to working with him again, so I'm very excited about the project".