News
Pure Sets uses veterans for Covid-19 compliance
The national infection mitigation company has supported over 1000 individual productions to date, all without a single on-set transmission of Covid-19.
Pure Sets, a national infection mitigation company serving the production and live event industries has supported over 1000 individual productions to date - all without a single on-set transmission of COVID-19. A large part of the effort is due to employing U.S. Veterans on their team with medical experience.
"We've found time and time again our medics with military experience make incredible COVID Compliance Officers," said Co-Founder Kevin Hinds, "They're thorough, detailed, and highly qualified for any type of health conditions that arise on set or during a live event."
Pure Sets has teams working nationwide with almost one quarter of their personnel comprised of U.S. Veterans. Tommy Aceto is a former U.S. Navy Seal working with Pure Sets over the past year, "It's been great to use my field experience and transfer it to something that's helping people get back to work safely says Aceto, who has 16 years of military service in special operations around the world. "It's an honor to be on the front lines with this pandemic, working with Pure Sets allows me to take part in making a difference and collaborate with a team that's doing it right".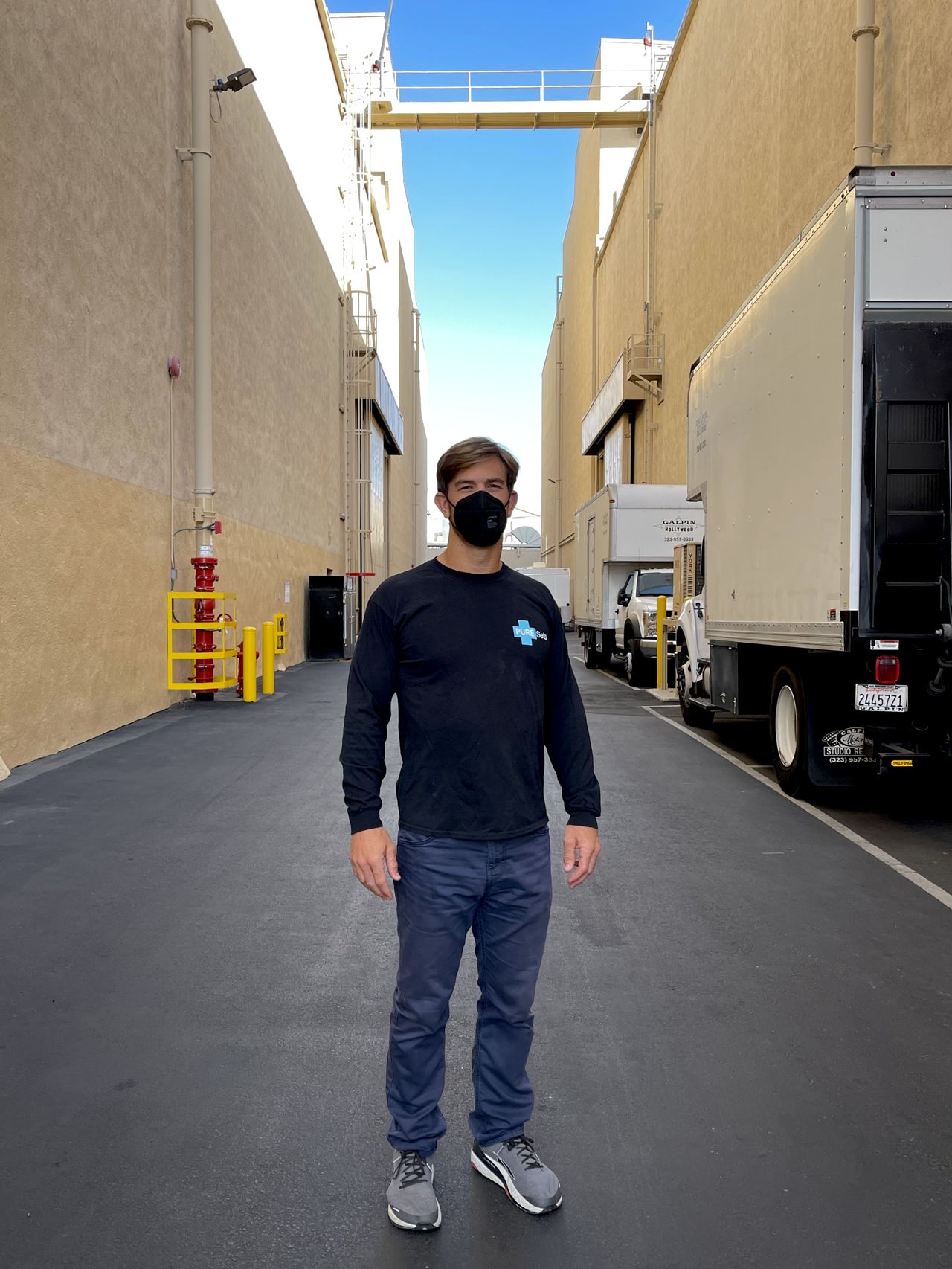 Pure Sets has protocols built around 5 pillars of service:
Creation of Event and Production Protocols
Cast and crew PCR Testing
Supervision and guidance by trained teams
Large, medium, small, and personal scale decontamination
Providing FDA certified PPE.
Another U.S. Veteran on the team Jason Bowe is a former US Navy Corpsman who started early on with Pure Sets, "When I learned about Pure Sets and their strategy around protocols and the 5 pillars of service – I knew this was a team I needed to join," said Bowe who served 5 years of active service with the Navy as well as 5 years in the Army reserves. "Being able to work with these clients on a production that's full service from start to finish is the best solution," Bowe said.
Pure Sets coordinates all of the testing, results, and personnel for each production as well as providing on-set Covid Compliance officers who keep everything sanitized, the crew at a safe distance, and FDA-approved PPE. Every production is reviewed to follow safe COVID protocols including proper ventilation and decontamination.
Former Navy Corpsmen Josh Peoples recently worked The Kentucky Derby for a live client event, "We are protecting people in real time providing oversight and reminders," said Peoples who served 5 years; 3 with the Navy and 2 years attached to a unit with the Marines where he was certified for decontamination measures. "I think having a military background provides safety awareness, general discipline and let's face it… manners goes a long way as well when you're working with large groups of people," Peoples said.
Pure Sets currently has teams working in Los Angeles, Las Vegas, New York, Detroit, Chicago, Atlanta and will be launching teams in Vancouver and Toronto, Canada. The company provides on- set compliance solutions as well as COVID testing for cast and crew to prevent infection of COVID- 19 transmission for film, television, commercial and live event industries.
"The need to keep everyone safe and working has continued to grow within the film, television, and live event industries," said co-founder Julien Lemaitre. "Having U.S. Veterans on our team that can adapt to new health and safety protocols has been a huge benefit to Pure Sets."
Over the past year, Pure Sets has administered 70,000 Covid tests to 1000 individual productions and live events with a combined total of over 2000 workdays with zero onset transmissions.