News
Polly insurance relaunch with TBWA\Chiat\Day LA
New campaign from TBWA\Chiat\Day LA making complex branding better.
Polly and TBWA\Chiat\Day LA are bringing humour, elevated design and an entirely new brand experience to car buyers in an all-new campaign titled, Get it Together.
The brand is on a mission to create a better consumer experience and is doing so through collaboration, helping you get your car and car insurance together (but getting your story together is up to you, see UFO film). The creative inspiration for this campaign was derived from the idea that rather than "vilify" something or someone to be "disruptive," collaboration might actually be the key to breaking through the noise.
This same ideology is what led to the new visual identity, originally known as "DealerPolicy," which spoke to the B2B relationships the brand was hard at work building, the brand enlisted the help of Chiat\Day LA to help reorient around better consumer experience through collaboration, thus transforming into "Polly."
Unlock full credits and more with a Source + shots membership.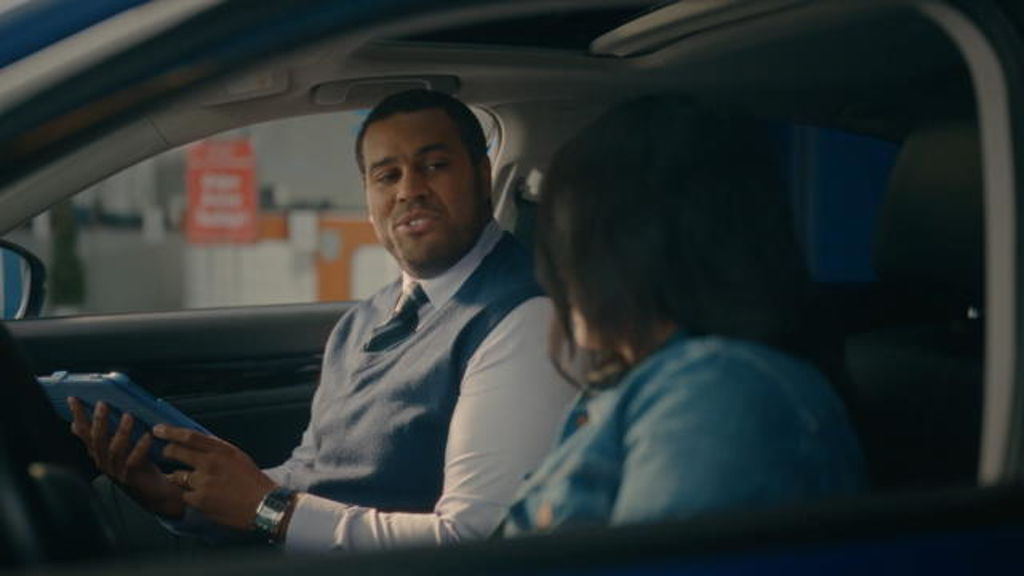 This fully integrated campaign targets both the B2C & B2B audiences with dozens of unique assets for Polly's social and digital channels, print assets and four branded films all of which are rooted in the foundation of a bespoke Core Creative Idea & Visual Identity System with everything from a new logo to typography, color palettes and brand symbols.
This campaign is intentional with every detail, from the embedded design to lens imagery:
The selection of images seen throughout the campaign across film, digital and print, highlights the benefits of purchasing a car and car insurance together, while leaving the rest of life's decisions up to you, illustrated through scenes of car camping, road trips and…a UFO abduction?
Unlock full credits and more with a Source + shots membership.
The use of the "P" symbol throughout the design of the campaign is used as an iconographic asset used to focus the eye on the insured object and highlight "upgrades" a car buyer has been able to purchase by saving with Polly.
The four films created for the campaign take a humorous approach to continue sharing positivity and showcasing the benefits of collaboration and new ways of doing business. The four films in the campaign were produced by JOJX, directed by Trevor Clarence.
Chris Omark, SVP Brand, Polly Like more and more businesses that seem to be rediscovering the importance of a meaningful brand, in this age of data driven marketing, we were looking to create brand stories that were rooted in human experience.