News
Paxeros launches women of color commercial directing program
One female director of color will have her spec script funded and produced while receiving one-on-one directorial mentorship.
In response to the Black Lives Matter movement, Paxeros has launched its inaugural Women of Color Commercial Directing Program (WCCDP).
Paxeros' founders Sean Drummond and Chelsea Bo have recognized that when it comes to diversity in Hollywood and Advertising, the industry has made it extremely difficult for women of color to succeed.
Agencies and brands have long been eager to hire women of color, however, without proof of their directorial abilities, these women often have the odds stacked against them. It's the Catch-22 of needing work to get work. That's why Paxeros is taking action to help amplify diverse female voices in the industry. Through their new Women of Color Commercial Directing Program, one female director of color will have her spec script fully-funded and produced while receiving one-on-one directorial mentorship from Paxeros' co-founders Chelsea Bo and Sean Drummond.
"We have spent a lot of time reflecting on our own privilege and how it's helped us get to where we are today. Now, we are eager to use and share that privilege to help jumpstart the career of another up-and-coming creative." - Sean Drummond, Co-founder + Executive Producer.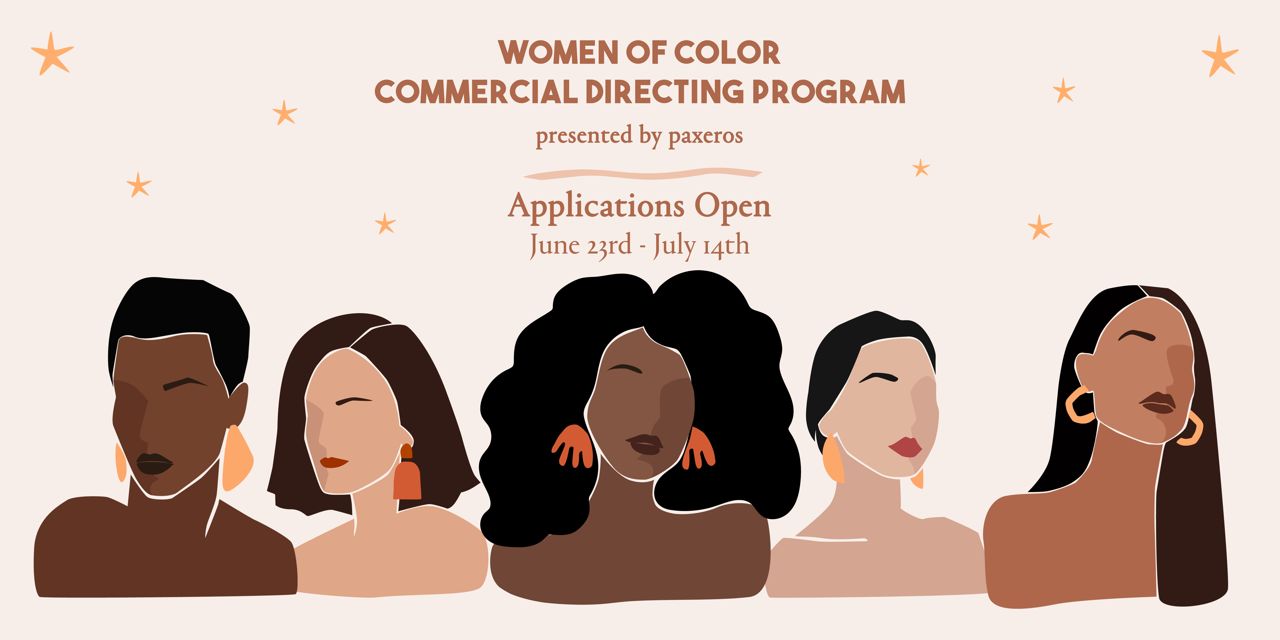 When creating this initiative, they wanted to produce a spec for a brand that aligned with their company's mission to promote equality and love. Paxeros' sales rep, Dave Campbell at Rogue Rep, informed Sean and Chelsea that many car companies are eager to hire female directors but that their lack of experience has prevented them from getting hired. This knowledge led to the decision to produce this year's spec commercial for Subaru, a car company with an entire campaign dedicated to love and equality, making it the perfect fit for both this program and Paxeros' ethos.
Applicants will have the opportunity to submit a script and pitch deck for a Subaru car commercial that coincides with their ideals of love and inclusion. Over the course of 2-3 months, the awarded director will receive script feedback, creative guidance, as well as support with pre-production, production, and post-production in bringing their Subaru spec commercial to life. If the director does not live in Southern California, Paxeros will fly them out and put them up in a nearby hotel for the commercial shoot dates.
"Although this opportunity is our small effort to combat a much larger problem, we hope that this year's Women of Color Commercial Directing Program is the first of many and will inspire other organizations to take actionable steps in creating directing opportunities for women of color." - Chelsea Bo, Co-founder + Director
If you or anyone you know may be interested in this program, click here for more information on the application and the requirements for submitting it.
Applications are open now and will close on July 14th at 11:59 PM PST.