News
New MTV film by Nicholas Lam celebrates AAPI Heritage
The film acts as a love letter to the director's Asian-American heritage.
A film produced by Hound, the director Nicholas Lam, shares this statement on his experiences:
Drinking Alone With the Moon is a renowned poem by 8th century Tang Dynasty poet, Li Bai, considered one of the greatest poets to ever have lived.
Recited here by Daniel Dae Kim, this film embraces the theme of circularity…like Yin and Yang. Like the moon. It's about celebrating our traditions, arts and culture as Asians, paying homage to our ancestors and where we've come from, yet never allowing that to hold us back from pushing into new frontiers. There is no beginning and no end to who we are or what makes us, everything in our culture is cyclical, a constant flow state of energy.
Having grown up in both Hong Kong and Hawaii, where Asians are the predominant ethnic majority, you would think that I've always had a strong sense of identity. But that wasn't always the case. Hong Kong was still a British colony at the time, and Hawaii was (and still is) part of the United States, and so the struggle to assimilate, or "fit in," was very much part of my adolescent experience. I know what it was like to get picked on for the way I looked, the way I talked or the foods I ate.
Unlock full credits and more with a Source + shots membership.
Show full credits
Hide full credits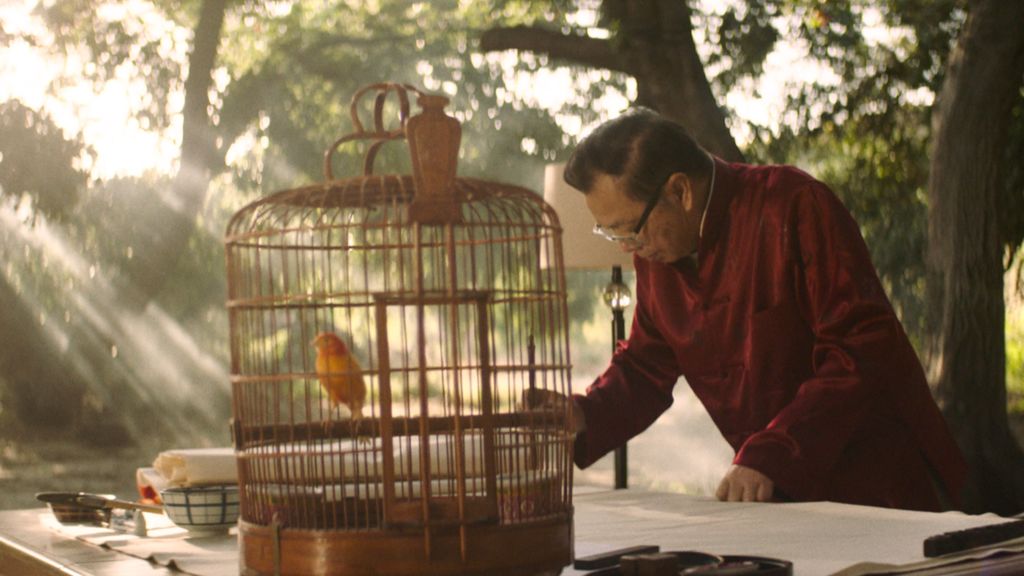 Cut to present day, and my Chinese heritage is one of my greatest sources of pride and strength. It has been through travel, life experience, and the fading lines in cross-cultural representation of AAPI faces in global media that have largely shaped who I am today and what informs my work.
Representation matters. Equity matters. Visibility is everything. And so in this piece, I wanted to celebrate our community by showcasing real AAPI artists, authentic masters of their craft, and not actors simply playing a part. Everybody seen in the film was cast specifically for who they are and what they do. The Taiko drummers, the calligrapher, the stunt rider, the dancers, that's really who they are. That's really what they do when the camera isn't rolling.
Similarly, 90% of all department heads on this project were of AAPI background. Up and down the call sheet, we were united under a single cause – to champion our collective talent and pride in our culture. We can stand tall and sincerely say, "this film was Asian-made."
This project's goals, a push for visibility, social equity and respect, galvanized some true titans of industry who jumped aboard purely for the passion. Daniel Dae Kim, one of the biggest AAPI A-listers in Hollywood, voiced the film. Legendary feature film colorist Stephen Nakamura (House of Gucci, Dr. Strange, Crazy Rich Asians, Gladiator, Fight Club, Zero Dark Thirty) graded it. Two-time Grammy-winning composer Christopher Tin scored the soundtrack. Kenji Sumino, president of Greddy Performance, a tuning shop with cult-like status within the automotive import world, brought his personal R33 Nissan Skyline GT-R for us to shoot. Styling was provided by avant-garde couture designer Kentaro Kameyama (winner of Project Runway Season 16) and luxury streetwear brands CEEC and LVXWA, all Asian-owned fashion houses.
The film closes on an iconic image of the narration we've heard in English, written out in full traditional Chinese calligraphy, followed by every AAPI face shown in the film as part of a huge street graffiti-style mural, a symbol of past and present together as one. Ultimately, this is a love letter to my Asian American heritage and my desire to push our culture forward.