News
Motion Array invites creators to stretch the limits of what they thought possible​
Spot crafted by Artlist director Sharon Chetrit.
The latest campaign by Motion Array, the leading online marketplace for content creators, features a majestic white horse galloping through city streets.
Taking you on a fairytale journey, it conveys the message that anything is possible with Motion Array.
The ad switches between real footage of the horse and the Motion Array assets. By blurring the boundaries between the two, it shows creators that they can not only use this footage in their videos, but can also make it their own with a huge selection of creative assets, from titles to rainbows, flames, wings and more.
Unlock full credits and more with a Source + shots membership.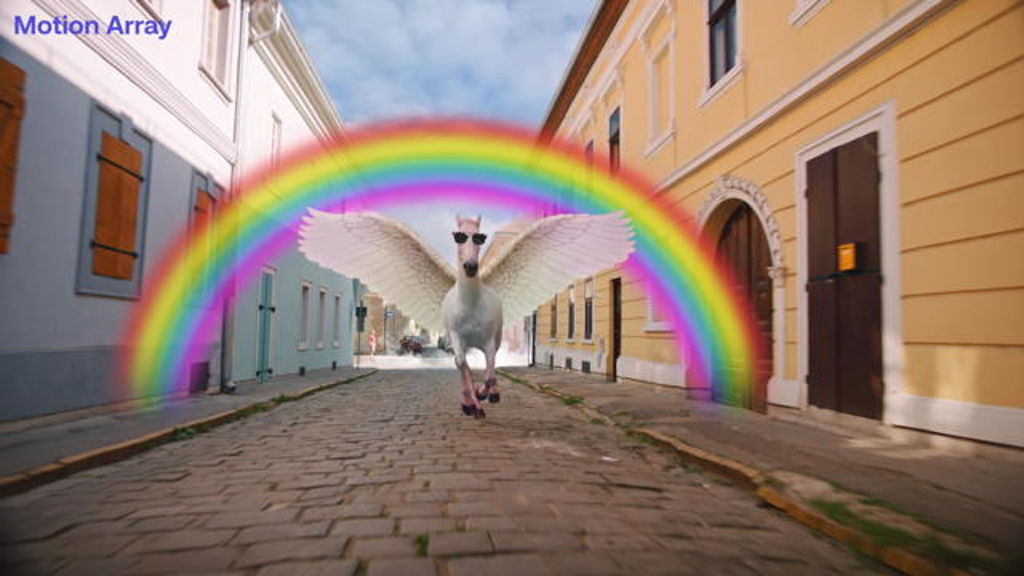 With vibrant colors, dreamy visuals and an addictive, uplifting song, the ad inspires creators to take their creativity to the max, then look back at their work and think, "wow, I don't believe I created that myself".
The message that you can easily take your videos from good to the best (and be better than the rest), highlights how simple it is to bring your vision to life with Motion Array. The ad demonstrates how you can drag and drop effects onto your footage and easily break through your creative boundaries.