News
Milk-Bone reminds us life is way more fun with dogs
Lighthearted and ridiculously fun scenarios tease pet-play challenges of other animals.
Milk-Bone, the iconic dog treat brand, launches a new ad campaign reminding dog owners that not only is life more fun with dogs, but also a dog's life is more fun with treats.
Milk-Bone takes a cheeky tone – which every dog owner can certainly appreciate – favorably comparing their loyal canine companion to an array of traditional and exotic pets in some admittedly ridiculous and lighthearted scenarios. Would you rather play fetch with a turtle or a dog? Can you imagine any other animal looking as cute as a dog serving as ring bearer during your wedding? How about bring your tiger to work day?
The campaign features three broadcast commercials, online video and social content. The campaign is from Publicis Groupe's Power of One solution, PSOne, a bespoke agency for The J.M. Smucker Company.
Unlock full credits and more with a Source membership.
Show full credits
Hide full credits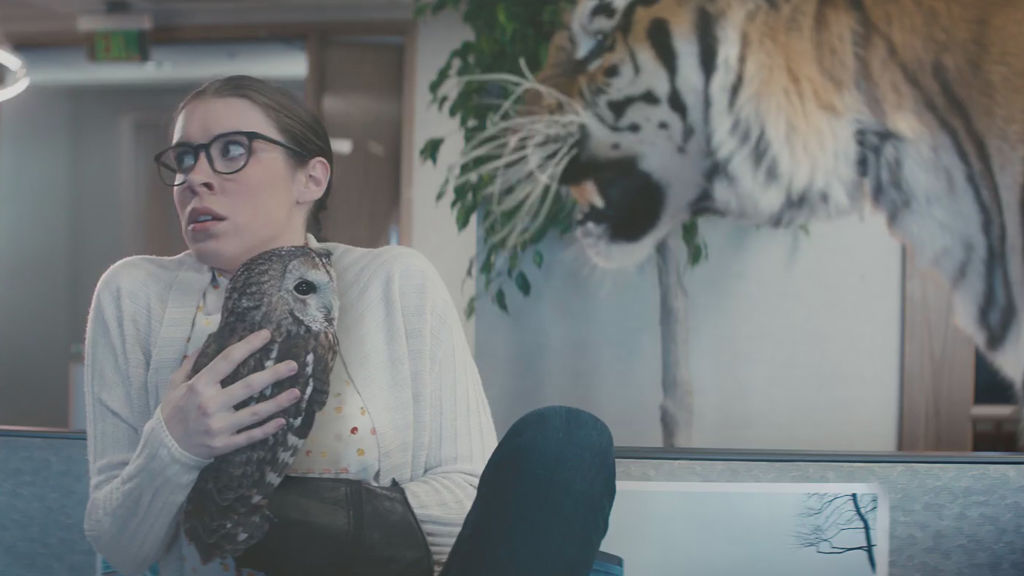 "Today, people take their dogs everywhere; stores, restaurants, their office, on vacation and our culture is really embracing the idea of 'dog-friendly' being the norm now, not the exception," explains Dave Latta, Consumer Engagement Group Lead at The J.M. Smucker Company. "The idea of celebrating 'doglife' felt synonymous with Milk-Bone. We wanted to re-energize the Milk-Bone campaign and make it more culturally relevant and ubiquitous with today's dog lovers."
"The Milk-Bone brand has been loved and trusted by consumers since 1908. As leaders in the dog treats category, only Milk-Bone can truly help all dog parents celebrate the joy of doglife. With a large portfolio of biscuits and exciting innovation for every treating occasion, Milk-Bone continues to lead the way in reminding consumers why having a dog is simply the best," said Ryan Thomas, Vice President of Cat and Treats Marketing at The J.M. Smucker Company. "At the end of the day, sharing life with a dog is fun, and there's nothing more fun for both dog and dog parent than a treating moment. It's a connection, a 'thank you,' and most importantly, an 'I love you.'"
"Milk-Bone is an iconic treat brand, so for a bunch of dog lovers who also happen to be creatives, it really sparked a lot of energy at the agency," stated Andy Bird, CCO, PSOne. "Thankfully our great partners at J.M. Smucker shared our passion for the project and really helped us to create a fun new brand platform that has a strong pro-dog POV but never takes itself too seriously."
"Dog treats are meant to bring joy, but the communication across the category has become very functional and joyless," stated Jason Gorman, Executive Creative Director. "Milk-Bone is a pioneer and a leader within the category, and together we wanted to insert the fun back into treating by reminding people how great it is to have a dog in your life."