News
Mabel is Overthinking things in latest video
Charlie Sarsfield at Untold Studios directs Mabel's latest visual, Overthinking, featuring 24kGoldn.
The atmospheric promo shot across London and LA follows Mabel who is seen at a house party distracted and unable to immerse herself in the activities of those around her.
Her mind is elsewhere, focusing on internal struggles. Meanwhile, 24k is captured on the streets of LA at sundown in a vintage BMW against an epic backdrop of the iconic LA skyline. Using a distinct, red and blue neon-noir palette, reminiscent of hit shows such as Euphoria and Skins, there is a palpable connection between the two stars, even though they are shot miles apart. The promo reaches a climax at the end as the two are seen to be reunited for a brief moment.
Collaborating for the second time, Charlie Sarsfield and FILFURY join forces, shooting in London and LA respectively. Taking Sarsfield's lead, FILFURY was charged with capturing the scenes featuring 24k, extending the red and blue neon-noir motif further. With Untold Studios having a newly launched LA studio, there was a full production team on the ground to support. Sarsfield had previously shot the London elements of VROOM for The Fanatix ft. Idris Elba, Koffee, Moelogo, Lil Tjay & Davido, directed by FILFURY. This project sees the two directors, each at different points in their career, come together once again.
Unlock full credits and more with a Source + shots membership.
Show full credits
Hide full credits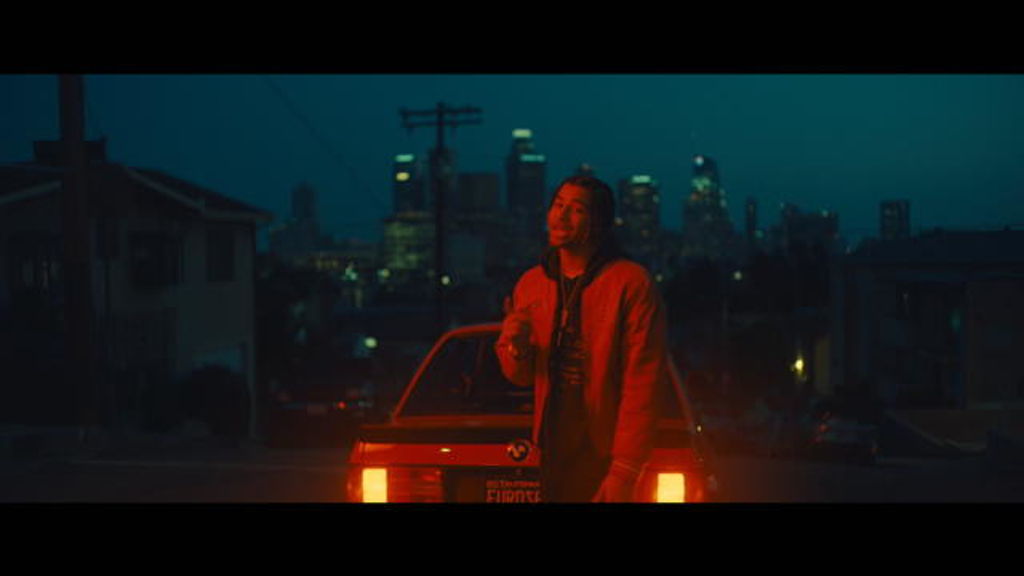 Director Charlie Sarsfield explains, 'Overthinking is an ambitious project, one that I was super excited about. When pitching on the video I really wanted to push Mabel out of her comfort zone, leaning into the meaning of the song which is about wild nights out, but the anxiety and vulnerability which can come with that. This meant that Mabel had to act and perform in a way we haven't really seen her do.
We knew we wanted this performance to exist in a colourful world, surreal at points, taking inspiration from Euphoria and Skins but also Mabel's own personal experiences. Although the track expresses the more vulnerable side of Mabel, she really came out of her shell and killed the performance and made the whole shoot extremely enjoyable. As soon as Mabel and I started talking, we clicked. Being able to talk to artists about visual ideas really helps to add more layers to the whole project.
With 24k I knew I wanted him to exist outside of the party environment and really wanted his scenes to exist in the wider world. We thought it would be cool to have him running down a street, referencing James Vincent McMorrows Cavalier visual, one of my favourite all time videos. It also meant linking up with my big brother again, FILFURY. I knew what I wanted to capture and FILFURY's style was perfect for it. He has an extremely graphic eye, focussed on symmetry and great performance. The whole Untold team over in LA smashed it and it was great for me knowing we were in safe hands out there.
Special shout out to my DoP here in England as well, Courtney Bennett who really brought this world to life. He did a great job of leaning into the beauty elements but also made it gritty at the same time, which is something Mabel and Myself spoke a lot about throughout pre-production.'