News
LOBO and Fable.Works create A Better Better for WhatIF Foods
Aliens? Dinosaurs? Zombies? WhatIF Foods taps unexpected cast to champion their commitment to "A Better Better".
Better for our taste buds. Better for our farmer buds. WhatIF Foods is doubling down on doing the right thing through regeneration, in a new brand campaign called A Better Better.
More than a tagline, A Better Better is WhatIF's moonshot; a never-ending quest to push beyond sustainability and reimagine how we all get our food.
Regenerative farming practices mean food that's better for our bodies, better for our soils, our planet and farm communities. But don't take our word for it. It's such a big step forward for people, even non-people are showing up to cheerlead.
Unlock full credits and more with a Source + shots membership.
Show full credits
Hide full credits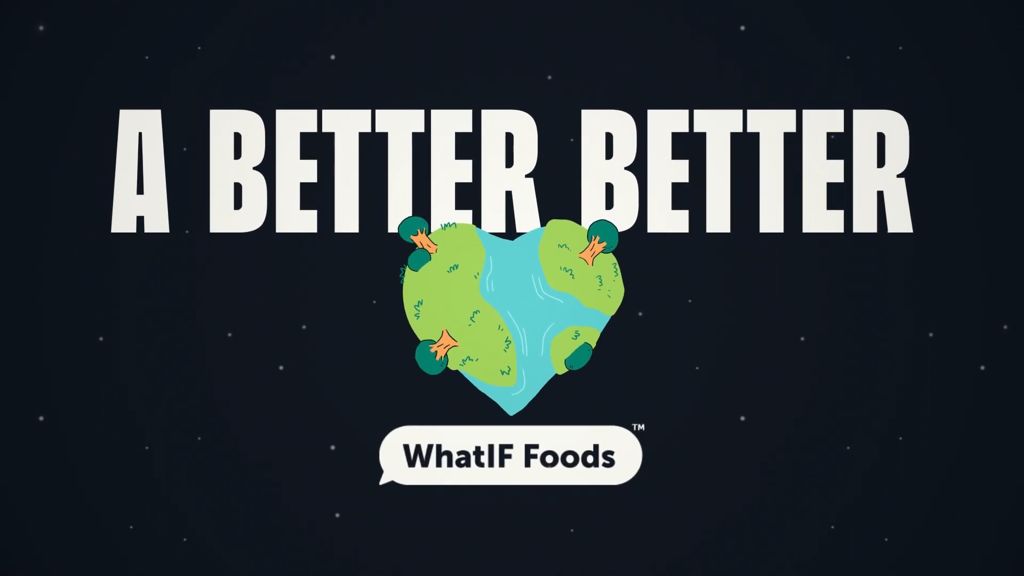 Why do aliens love the water-conserving and soil-enriching Bambara groundnut? Because they want a healthier Earth to eventually conquer, duh. Dinosaurs are all about WhatIF's carbon-negative footprint, because big picture, the planet will be fine. It's the humans who'll be screwed. Even zombies dig protein-packed BamNut milk, because a healthy human body is something they crave, too.
The work rolls out worldwide in Q1 2023, kicking off with a :60 Anthem film created by indie agency fable.works, with animation house LOBO and the music/SFX team at Human Worldwide as production partners. All narrated by regenerative farming advocate and WhatIF Foods CEO, Chris Langwallner and his charming Austrian accent.
In a world of greenwashing and green-hushing, WhatIF Foods is planting its own optimistic (and no-nonsense) flag. Humans are only here for a limited time. If we plan to stick around longer, we've got to dream bigger than "sustainability."
As the Anthem film says, "This is bigger than plant-based food. It's planet-based food. The product of a question we ask ourselves every day: What if there's a A Better Better?"