News
Kristyna Archer's drops new short film Our Crown
Kristyna Archer's new short film Our Crown celebrates the power of the braid and black women.
Newcomer to Odelay Films, Kristyna Archer has directed a short film which explores the power of the braid and celebrates black women.
Our Crown is a challenging film in which Archer poses the question 'What's in a braid?'. The film expands on her question and explores its physicality being both soft and strong, while embodying a deep seated strength with grace and greatness. This is a love letter to black women, celebrating the braid, highlighting it as the purest form of self-love and self-expression.
Inspiration came from various key events during 2020. The heartbreaking death of George Floyd prompted so many monumental events and revealed the current state of America and indeed race relations across the globe. As events unfolded more empowering black stories began to emerge leading Archer to ask herself: "How can I do more with the resources and abilities I have that nurtures healing, finds threads of unity, and contributes to becoming a better ally?"
Archer knew full well as a caucasian American female filmmaker, that her perspective is one of an outsider, not creating from a place of experience or knowledge, but rather from a place of wonder and respect. So she knew any project she embarked on would spark a debate and one that may lead to her being doubted and questioned about her sincerity. After gaining assurance from an old friend, Monica Cargile, a black female stylist, that her intentions were heartfelt and genuine, she embarked on the project with even more passion. Cargile helped to source the perfect celebrity braider, Nina J to join the crew. The team was completed when musician TT the Artist and most significantly the arrival of poet Olu Butterfly joined.

Unlock full credits and more with a Source + shots membership.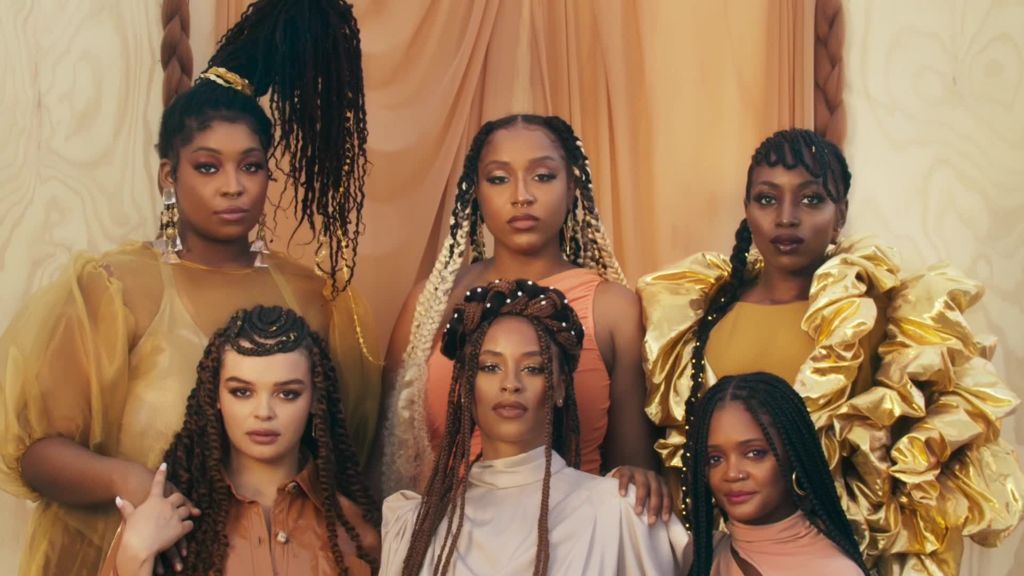 In Archer's words: "The connection I made between the physical form of the braid to its metaphor for strength and power in black women was the seed that grew. Soon I was captivated by the history of braiding, its symbolism, the protective nature, the harsh realities of the hair braiding business today, the dark sides of relaxers, the discrimination, appropriation, both its monetary and time investment, the sense of community it provides, to the unending creativity that flows freely through each and every style. Yet knowing as a Caucasian American female filmmaker my perspective is one of an outsider, not creating from a place of experience or knowledge, but rather from a place of wonder and respect. Could I make a film that spoke to my admiration? Was it worth being vulnerable when my intentions would likely get misconstrued?"
Undeterred Archer and her team embarked on creating their powerful short film. Taking the lead from Olu Butterfly's poem that weaves beautifully throughout, they created a film which both embodies the sentiment of the poem, while shedding light on the iconic influence and symbolism that braided hair signifies. In short, it reflects the power of self expression, body, soul and spirit that they both see within every strand of braided hair. Each rhythmic scene sees beautiful black women celebrating their braids set against the recital of Olu reading her poem and the magical soundtrack by TT the Artist.
"The representation of who came together to make this film is as important as the film itself. Led by producer/EP Marie Alyse Rodriguez of Intuition Films, who was featured on Hulu highlighting her mission for nurturing racially equitable film sets; and EP/music producer TT the Artist, who is the creator of the Netflix documentary titled Dark City: Beneath the Beat; the script based on a poem by Olu Butterfly; edited by Jasmine Mccullough from Joint Editorial; showcasing the incredible artistry of braider Nina J Potts and styling by Monica Cargile, captured by DP Suzaine Aguirre; with production designer Jazzy Sejuan at the helm of set direction - the experience of making this film was so special and something I will never forget".

Archer's naturally curious outlook often drives her to seek out meaningful and inspiring subjects to capture. She is also a firm believer in the force of the divine feminine. It both guides and ignites her passion towards enlightenment. It is her love for other cultures, beyond her own life experience, that she has imbued within this celebratory film.
During times of such social and cultural unrest the short film hopes to spark a conversation that can evolve and perhaps even help in the healing process that is so much needed.