News
Johan Stahl Makes a Blockbuster Statement for Justice
Spot produced by PPM Filmproductions/Vienna.
Director Johan Stahl has released 100 Years of Justice, a blockbuster sci-fi-style commercial for Arbeiterkammer, the Chamber of Labour in Austria.
Arbeiterkammer commissioned the TV spot as part of an ongoing campaign promoting the importance of equality and worker's rights.
100 Years of Justice unfolds like a Hollywood-style trailer, setting the stage for a dystopian showdown in the year 2050: The 4th Industrial Revolution. The spot personifies the idea of "justice" with a time-traveling woman who leads an uprising of human laborers against robots deployed to replace them.
Originally produced in German for Austrian TV networks, Stahl conceived the English version to extend the campaign's reach to English-speaking audiences worldwide.
Unlock full credits and more with a Source + shots membership.
Show full credits
Hide full credits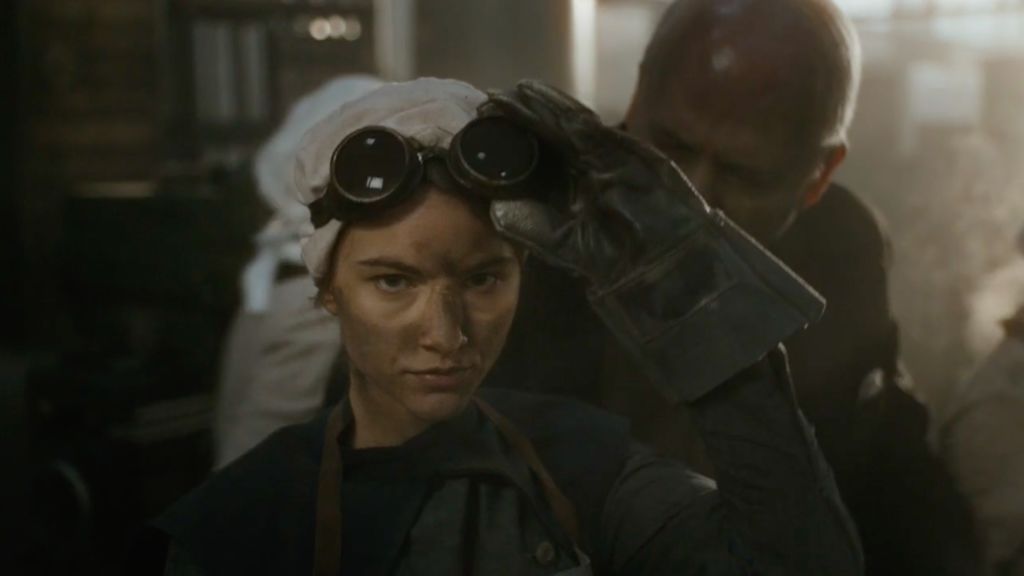 "It's surprising how much equality is still lacking around our little blue planet," says Stahl, who is represented by REVERSE in the US for commercials and branded content. "Hopefully, this film reminds people that we should continue fighting for it – for today and future generations."
According to Stahl, the embodiment of "Justice" as a woman was the obvious choice to serve both the story and its message.
"In casting our main character, I was looking for a charismatic, strong woman who had sharp features that felt authentic to each of the different eras we travelled to in the story," explains Stahl. "And in carrying out the spirit of the film's core message, our female protagonist is an homage to the strong powerful women today who are at the forefront of change as women are still struggling for equality in many ways."
Justice's time travel across two centuries called for an ambitious production. From VFX to production design to a big live-action shoot, every creative choice was paramount in creating not only historically accurate scenes, but also imagining a futuristic world.
Stahl worked closely with production designer Tristan X Mur to map out the look, feel, and architecture of the different universes in the film, and weave them together with visual cohesion.
"The vignettes we shot represent real people and real moments in Austrian history, from the female factory workers of 1915, who largely served during wartime, to the 'Volksgericht' trials of the 1940s," says Stahl.
Stahl used the scenes set in 2050 to shine a light on a real threat to future workers – robotics, automation, and AI – and the important role that the Austrian Workers Union plays in assuring that decent work, the sustenance of humans, isn't overtaken. He looked to classic sci-fi films like "Star Wars," "Minority Report," and "Oblivion" for inspiration.
"We had a dedicated VFX team to pull off the feat, especially for the future scenes," says Stahl. "We went through the spot, frame by frame, exploring ways to enhance our protagonist's time journey with the visual effects – and I learned how important the smallest of details are when you're making iris-scanning drones and nervous robots. It was super fun."
"The Chamber and the agency's courage and eagerness to do something unexpected is so refreshing," concludes Stahl. "I'm thankful that they trusted my vision, and to have had the opportunity to combine my passion for filmmaking with my personal commitment to advocating for justice, freedom, and human rights."