News
ITN Productions Advertising & Adam&EveDDB launch new campaign for Esso
Directed by Oscar nominated, multi-award winning director Marcel Mettelsiefen, the campaign, entitled Daddy No Legs.
Esso has launched a new campaign this month produced by ITN Productions, Advertising and adam&eveDDB, which follows an inspirational, real-life father whose ultimate goal - as a double amputee - is to take part in one of the world's most prestigious and oldest active sports car races in 2022.
Directed by Oscar nominated, multi-award winning director Marcel Mettelsiefen, the campaign, entitled Daddy No Legs, part of Esso's social stories, centres on David Birrell who is passionate about racing, and who has the opportunity to realise his dream.
David's story is inspirational. It explores his love for his family, his passion for car racing and his determination and die-hard spirit in the face of adversity. The film highlights the life of a real person and the positive impact his ambition has on others in similar circumstances.
Shot in a documentary style, the film is character led and observational, and is narrated by David himself. The combination of family interaction, intercut with dynamic shots of David racing, gives the film its energy and drive. Research undertaken in-house, and steered by the director, led to a stronger bond between the director and protagonist, and a deeper engagement with the agency and brand.
The film was award-winning director Marcel Mettelseifen's first commercial piece of work. Previously Mettelseifen worked on documentaries following the Syrian Civil War such as Syria: Children on the Frontline; The Escape; Watani: My Homeland and Slum Britain: 50 Year On, all of which earned him critical appraisal and recognition.
Unlock full credits and more with a Source membership.
Show full credits
Hide full credits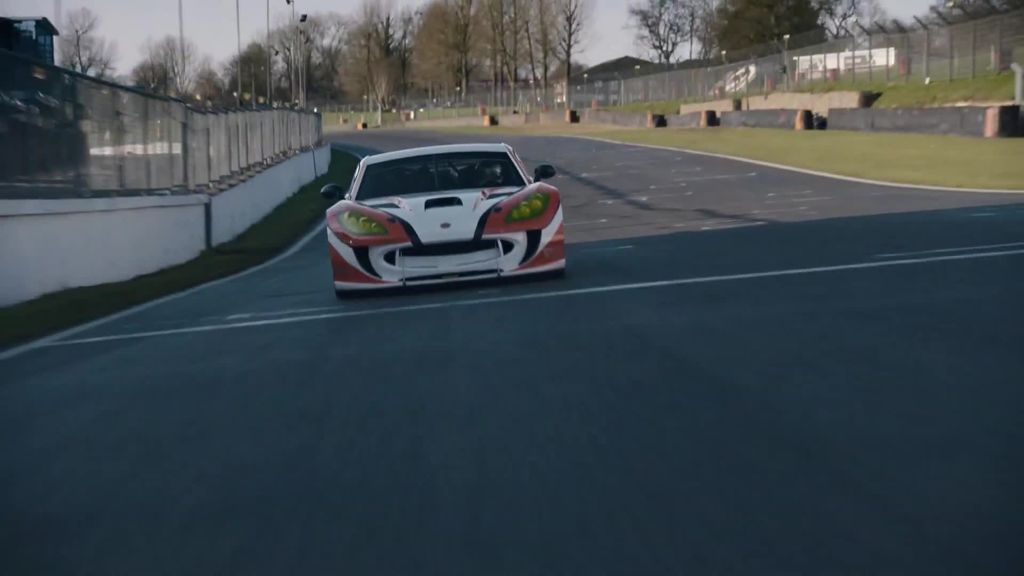 Marcel is one of a raft of top quality directors working for ITN Productions. Its roster of directors includes expertise ranging from photo journalism to long-form documentary.
Marcel Mettelseifen said: "It was an honour to meet David and to collaborate with someone with such motivation and commitment. This is a film that has heart, drive and at the same time speaks of the strength and vulnerability of the human condition."
David Birrell said: "I was overwhelmed to be asked by Marcel and Esso to be part of this film about overcoming adversity. Car racing has changed my life, and alongside my family, has given me the strength to carry on and be an inspiration to my children. I was proud to work with Marcel and the team on this extraordinary film."
Flavia Blajfeder, Executive Producer, ITN Productions, Advertising said: "I am proud of this piece we've made supported by adam&eveDDB and Esso. It was a journey that started with a sophisticated research process that spanned three different countries, and ultimately led to this touching, real story, close to home. It was a pleasure to work with such a fantastic team."
Paul Cohen, Executive Creative Director, adam&eveDDB added: "David and his story are an inspiration. It is a privilege for us to be able to show a wider audience how Esso play a part in helping him achieve his goal."
Campaign creatives for adam&eveDDB are Miles Carter and Sophie Knox, and Executive Creative Director on ExxonMobil is Paul Cohen. The film was produced for ITN Productions Advertising, by Noelia Lage and Exec produced by Flavia Blajfeder.