Insight
How to add purpose and break taboos
Can every brand reap benefits from jumping on the purpose-led bandwagon and promoting their products as sustainable, social, or particularly zeitgeisty? Here, Maren Seitz, Senior Director of analytics solutions provider Analytic Partners, shares her thoughts on the effectiveness of purpose-driven marketing campaigns and the potential pitfalls brands need to look out for.
A tidal wave of purpose driven campaigns
Brand Purpose – defining a brand's reason for being and what it contributes to the world – is one of the hottest topics in advertising. And brands can't get enough of it. 28 of the 32 Grand Prix awarded at the Cannes Lions Festival this year were related to purpose or sustainability in some way.
Especially when it comes to environmental and social issues, brands are desperately trying to be part of a larger societal movement.
Enabling more open conversations also paves the way for new products, such as period-proof underwear, being launched, discussed or recommended, and being advertised as freely as never before.
This purpose trend has primarily been driven by marketing departments, who understood their brands needed to align with consumer values and expectations. And of course by the fact that purpose simply lends itself to attention grabbing, heart-warming, or otherwise emotional creative.

Purpose as a taboo breaker
One of the evoked emotions can be discomfort – when breaking taboos that have long needed tackling.
Let's take the case of female hygiene products. Over the last few years, genital hygiene and menstruation product brands have come out of their blue-coloured shell and shouted their purpose from the rooftops: removing the stigma from talking about something half of the population have - a uterus, and a cycle. And they have often done so in incredibly well-crafted spots that have won multiple awards including Cannes Lions.
From Viva La Vulva and Wombstories, to The Tampon Book, which challenged the societal injustice of luxury tax on tampons, and P&G's Whisper, Touch The Pickle, campaign fighting India's menstruation stigma.
Unlock full credits and more with a Source + shots membership.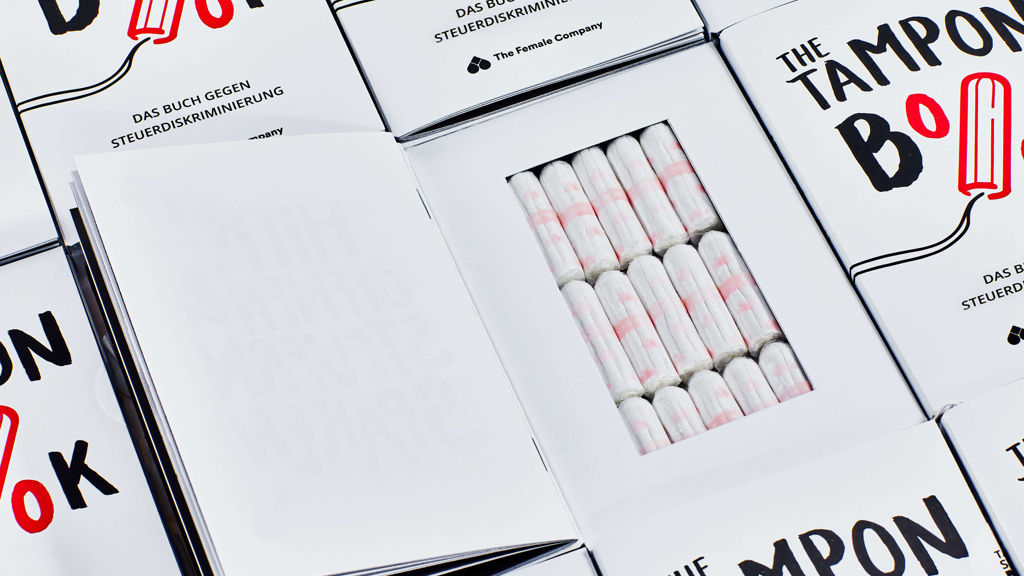 The Female Company's 2020 campaign, The Tampon Book, which tackled the tax on menstrual products.
What do these four ads all have in common? They are not force-fitting a purpose around what might look good on a big screen. Their message feels relevant, genuine and fits their brand. And importantly – they are arguably effective – not only aiding the purpose of normalising conversations about female hygiene, but also from a business perspective.
Enabling more open conversations also paves the way for new products, such as period-proof underwear, being launched, discussed or recommended, and being advertised as freely as never before. Obviously, one effective ad won't change society overnight, but they are fantastic examples of the key ingredients for success of purpose campaigns.
With popularity comes pressure
The main drive to leverage purpose used to come from within marketing departments – now there is pressure from the top level, too. After all, ESG ratings (based on environmental, social, and governance performance) are having a real and direct impact on company evaluations. Investors are increasingly including these factors in their analysis process to identify material risks and growth opportunities. And given the required investments in ESG, companies are even more motivated to communicate their efforts.
With consumers getting increasingly desensitised by the flood of [ESG] campaigns, purpose-driven advertising will need to prove its worth.
However, amid all the hype critical voices are getting louder. Against a backdrop of inflation and looming recession, many businesses are adjusting focus. At the VivaTech conference in Paris, Marc Pritchard from P&G summarised it well:
"The marketing community has stepped up to focus on community impact – they've stepped up on equality and inclusion and now sustainability. But the industry in general has just gone too far into the good and potentially not paying enough attention to growth".
Coupled with consumers getting increasingly desensitised by the flood of [ESG] campaigns, purpose-driven advertising will need to prove its worth. From a marketing effectiveness standpoint, we have seen that getting purpose topics such as sustainability wrong, can cost brands much more than their reputation because of the negative word of mouth implications. According to insights from our ROI Genome, the difference between getting it right and getting it wrong is 15x. So, how to get it right then?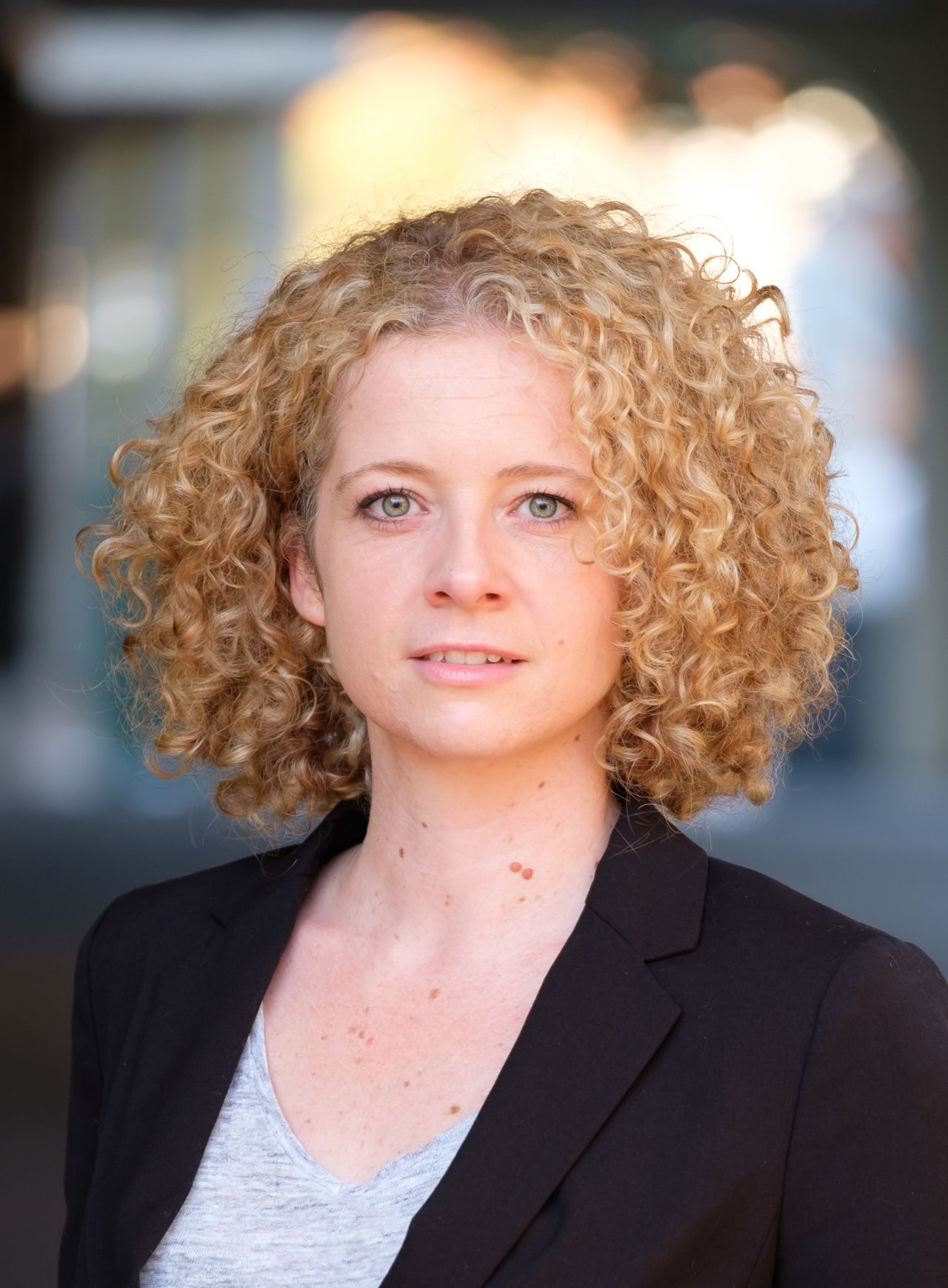 Maren Seitz, Senior Director, Analytic Partners.
Four recommendations to get purpose right
Coming back to our taboo-breaking female hygiene ads, they can serve as good examples of how to get purpose right. We've broken it down into four key recommendations:
1. A natural fit for the brand:
When it comes to generating buzz and excitement, it is easy to lose sight of the relationship to the brand core. Breaking taboos around female menstruation and a female hygiene brand – tick. Kendall Jenner joining a protest to face police officers with a fizzy drink (Pepsi) – no tick.
So the first question to ask is: Does the chosen reference to purpose fit the brand and what it stands for?
2. A clear role in strategy and KPIs:
If the brand fit is given, then purpose-related campaigns can be well suited for driving growth in the longer term – by strengthening the brand and building awareness. Or, as in the case of many taboo-breaking campaigns, by starting one level higher with education or encouragement of conversation.
However, if the strategic focus is on driving sales in the short term, purpose may not be the best way to go. So make sure to clearly define: What role do you want the campaign to play? Which KPIs is it meant to drive, in the short and long term?
3. An ability to withstand scrutiny:
During pride month an analyst uncovered that some brands only incorporated the rainbow flag into their logo in some countries – but not in those known to be less accepting of the LGBTQ+ community. In a digital world full of savvy consumers nothing gets unnoticed, and any purposeful claim has to be able to withstand scrutiny. So it's key to do the homework: Can the business credibly claim to stand for a certain cause? Do other activities, processes or relationships paint a different picture?
4. A strong creative:
If all the above boxes are ticked, a strong creative needs to drive the message home. The creative quality contributes about 2/3 to the effectiveness of an ad according to our ROI Genome. Many of the referenced female hygiene ads, despite making some uncomfortable, are beautifully made, with a clear message takeout and link to the brand.
When looking at it through a marketing effectiveness lens, the four recommendations can be the difference between the 25 per cent of purpose ads that fail, and the 25 per cent that exceed other campaigns. Only then can brands turn purpose into business growth – and the growth of good.
To cite Marc Pritchard`s point of view: "Our growth drives economic good. Growth drives jobs. And it decides the partners you work with; the retailers you work with. And then it enables you to do more good for society and planet. Force for growth leads to being a force for good."
Whether popular with employees and consumers or not, purpose-driven ads will need to prove their effectiveness and impact on the bottom line.