News
Gorillas turn guerilla for Milan launch by DUDE
The food delivery service challenges the Milanese to 'Spot the Biker' turning their bikers into a bespoke travelling media channel.

For the Italian launch of European grocery delivery service Gorillas, independent creative and production network DUDE employed guerilla tactics to raise brand awareness by turning the brands most coveted assets, their own bikers, into a bespoke media channel offering discount codes… if you can catch them first.

The Gorillas mantra is 'Faster than You' meaning that they promise to deliver from order confirmation to delivery within 10 fast minutes. So those bikers are fast and the time of delivery is very short.
Spot the Biker challenged the public to take a picture of the discount code which was attached to the back of each biker, and upload that code on their next order through the app. All 70 bikers carried the code which changed each day. No mean feat. In just 5 days of activity there were 3000 new downloads of the app and a 20% increase in orders.
Unlock full credits and more with a Source + shots membership.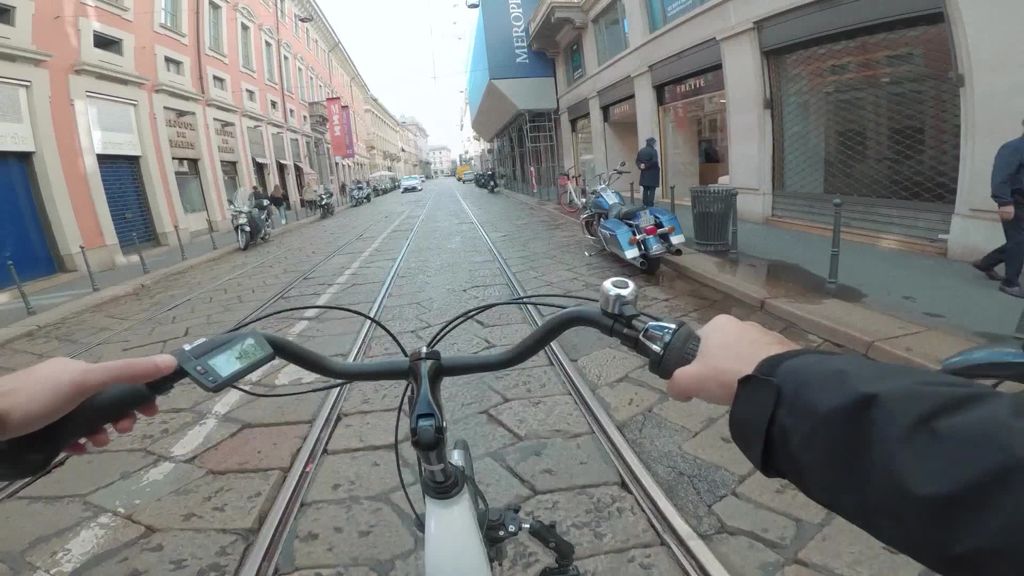 Gorillas want to revolutionise the way in which we do our grocery shopping, and to address the environmental, economic and social impact that purchasing choices and consumption styles have on the planet.
Essentially, the aim is to make grocery shopping more often, buying less, buying fresher and reducing food waste.
Ilaria Squicciarini, Senior Brand Marketing Manager at Gorillas Italia said: "We chose to work with DUDE because of their strong reputation for creating meaningful experiences that go beyond what a brand does. The project team understood who we are as a brand and what we needed to do to crystallise our position as the fastest brand in town. They also helped us reframe "fast grocery delivery" as a new exciting and more sustainable alternative to grocery shopping we've always been used to in Italy."
Gorillas is a brand with a very strong personality that we immediately felt close to. This is why being able to partner with them to launch the brand on the Italian market makes us particularly proud." adds Lorenzo Picchiotti, Chief Creative Officer & Partner at DUDE. "Spot the biker starts from a very simple, but powerful idea. We have made the team of bikers the protagonist of an activation that will go on for a week and will hit Milan and involve all Milanese people. Providing real proof of what 'Faster than you' means".
The activation follows an initiative that featured an impactful reinterpretation of the iconic clock of the Central Station of Milan, to highlight excessive food loss and waste. Every 10 minutes Gorillas bikers delivered food bags with a surprise selection of unsold products that could not be sold the next day, but could be consumed due to being within expiry date.