News
Einhell introduce The E-Team
Munderbar and Charley Stadler shoot spoof E-Team spot with Einhell Powertools and FC Bayern München.
German goalkeeping legend Oliver 'The Titan' Kahn pulled off some epic performances during his career, but nothing will have quite prepared him for his role in 'The E-Team', the latest TV ad from the Pearls Group agency marking his former club FC Bayern's partnership with Einhell, the home and garden tools company.
Playing himself during the spoof re-make of the 80's TV hit, Kahn found himself being coached on timing and technique by inimitable director Charley Stadler, not a position with which the CEO of one of the world's richest football clubs is familiar.
"No one dares talk to our top sports talent like Charley," said Patrick Barth, Exec. Producer of London and Munich based production company, Munderbar, "but football players and managers always seem to respond because they find him extremely entertaining. He does get the most amazing performance out of our actors and sports talent."
The ad has just started airing during coverage of UEFA Champions League games on Sky Sports in the UK.
Unlock full credits and more with a Source + shots membership.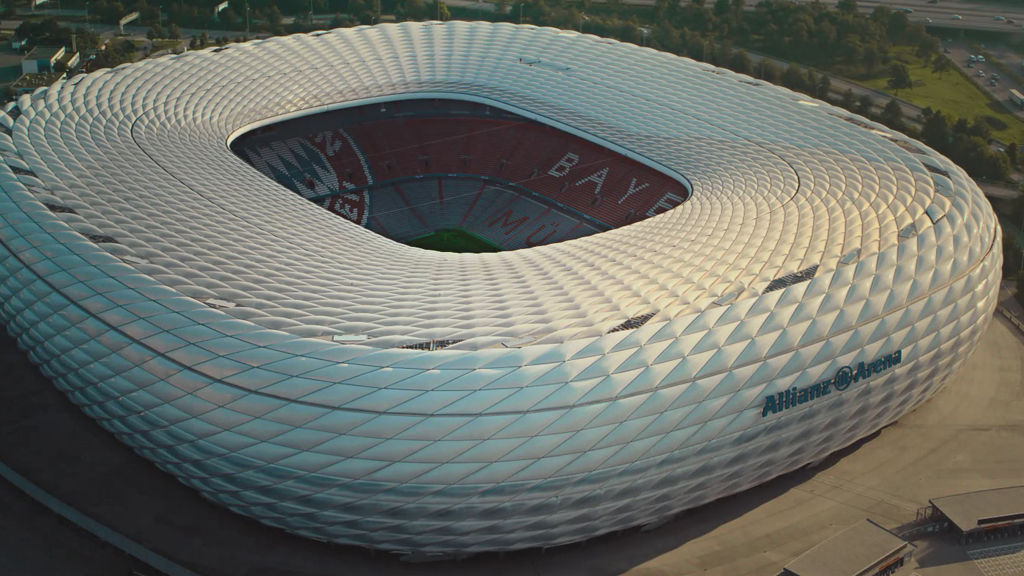 The idea for the campaign came after the closing of the deal between FC Bayern and Einhell last year, with the transition from 'A Team' to 'E Team" referencing the Bavarian company's rechargeable battery technology and growing presence in the cordless tools sector.
Shot at the FC Bayern home stadium, the Allianz Arena in Munich, with stunt performers abseiling from the scoreboard, the TV ad features Michael Epp (Jack Ryan), Vinzenz Kiefer (The Bourne Identity), Komi Togbonou and Sylta Fee Wegmann. Suffice to say not a single blade of grass on the hallowed pitch is left untrimmed.
As well as the UK, the campaign is currently running in several territories across Europe including Austria, Croatia, Czech Republic, Germany, Hungary, Italy, Spain, Switzerland and Portugal. It has certainly supercharged sales, Einhell CEO Andreas Kroiss has reported a 120Million Euro boost in revenue since the campaign began.