News
​DOMO director André Stringer leads the charge for Under Armour
DOMO's 19 film campaign featuring Dwayne "The Rock" Johnson reaches its peak.
Creative collaboration company DOMO teamed up with Under Armour and Dwayne "The Rock" Johnson on a year-long campaign launching three new collections of the aptly dubbed athletic apparel line, Project Rock.
Director André Stringer helmed the series of 19 films for Step In — The Project Is Calling, with the campaign concluding film released this month.
With the intent to motivate an audience of athletes, DOMO led the way with campaign strategy, ideation, live-action production, editorial original music creation, as well as finishing. Step In - The Project Is Calling sees Johnson echoing the title of the whole campaign, activating a growth mindset amongst Project Rock consumers and connecting them on a deeper level with one of the most influential people in the world. The films feature Johnson as well as a cast of athletes, allowing a diverse range of audiences to see themselves in the films and seek Project Rock products as fundamental elements of their journey.
Unlock full credits and more with a Source + shots membership.
Show full credits
Hide full credits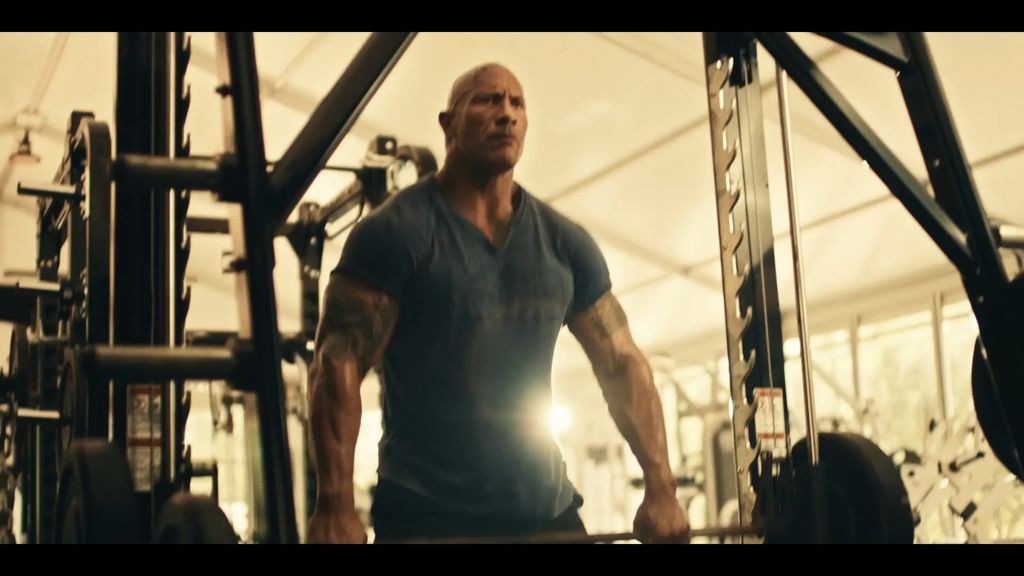 DOMO is widely recognized for its co-creative abilities as a company. As such, in addition to producing the films, they played a pivotal role in developing the campaign's messaging, introducing Project Rock to the world. Seeing this moment as an opportunity to align Project Rock with the core brand pillars of Under Armour, DOMO was able to harness the relationship between the product and Johnson's sizeable built-in audience. Themes throughout the films include betting on yourself, inspiring confidence, taking the next step in a daunting journey, and shaking things up by expanding your mind, inextricably making Johnson synonymous with the activewear brand.
Stringer, who also served as the campaign's creative director, expands on the campaign by saying, "Project Rock is the brand of a cultural icon. Dwayne Johnson's words carry weight; he holds a unique power to bring people together to set ablaze a cultural movement. This campaign is more than a series of product launches, it's a generative platform that brings together Under Armour, Project Rock, Dwayne Johnson, and their communities into cohesion, unlocking boldness, creativity, power, and possibility. To bring this to life, we [at DOMO] liaised between the internal and external partners involved to allow deep collaboration to drive our work."
The campaign's creative lead writer, Ginger Boyd, notes, "Grounding our campaign in the concept of recognition or turning this existing relationship into a two-way street where your hero calls you in directly and recognises the work you've been putting in was integral to every element of our campaign. Allowing the man himself to call athletes into the community directly was the missing piece that would ratchet up the intensity and efficacy of our work and the Project Rock brand as a whole."