News
Connecting with Gen Z takes much more than being cool
Rising creative agency celebrates Gen Z mindset in latest Samsung campaign
For years, brands have been trying to crack the same, mission-critical question: what does Gen Z care about?
Amidst ads about political activism and TikTok trends, one rising creative agency seems to have unlocked a deeper answer. Bad Apple Collective, a rapidly-growing agency located in Prague, Czech Republic, says "It's not about the actions, but the generational mindset of individuality and authentic self-expression".
This understanding has led to big results. With Bad Apple Collective's creative brain–power, Samsung Czech Republic released Nightography, a short film directed by Matyaš Fára, which speaks to Gen Z in a fun and conceptual way.
The 90-second short features a lonely vampire looking for love, but unable to truly express who he really is and how he feels. When handed the power of Samsung's mobile nighttime photo feature, that all changes.

Unlock full credits and more with a Source + shots membership.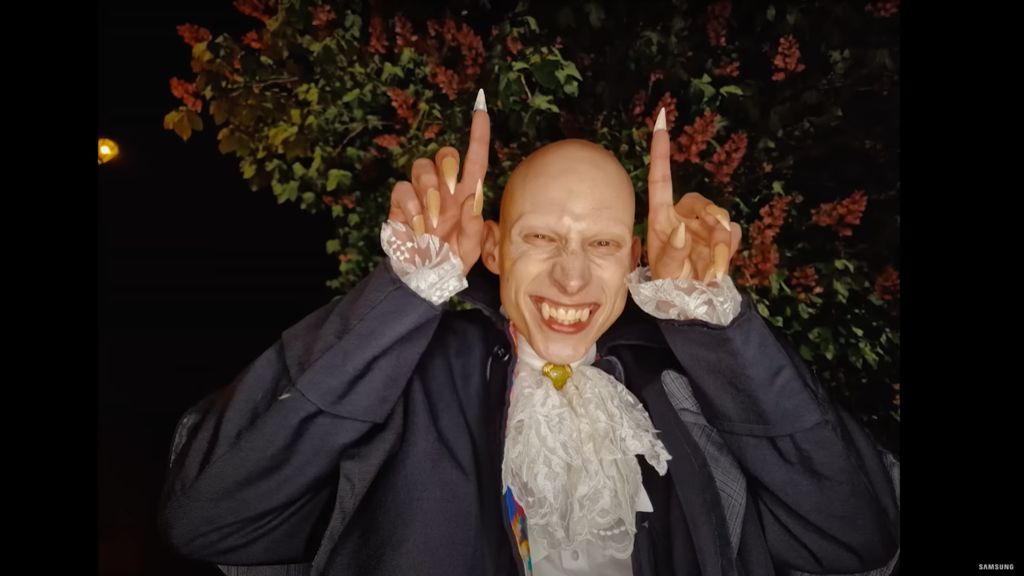 It's a simple and powerful premise, but one that's packed with human-centric storytelling. And it seems to be working. One week after the video's release, it broke records for Samsung's Czech and Slovak Youtube platform and sparked deeper conversation across Gen Z audiences from the region.

Adding to the authenticity, star Director Matyaš Fára shot the entire video at night using only the Galaxy S22 Ultra. Fára is yet another advocate for Gen Z. His style uses Central European locations and current film techniques to their fullest, which can be seen in his past work for Škoda, Jägermeister, and Puma. For Samsung, he leveraged Milk & Honey Productions to seamlessly transition Nightography's more melancholy scenes into moments that are bursting with life.
"Samsung had a clear vision for promoting its Nightography feature in a way that celebrates its Gen Z audience," said Ryan Shaw, Global Director for Bad Apple. "Our creative idea put the product in the center of the story while also connecting to what makes this audience special. And Matyaš' perspective as a young and successful Director brought the story to life in a fun, authentic way, because connecting with Gen Z audiences takes much more than 'being cool'.