News
Weekly Rewind: April 24th, 2020
Join us in this week's round-up of the best stories from the world wide web, including creepy collections, pandemic posters, Socially-distant stuntmen and 180 Kingsday's Koningsdag.
#CURATORBATTLE
Museums across the world have been competing against each other by showcasing their creepiest treasure on Twitter. Featuring such delight's as a severed mummy's head, eerie stuffed mermaids, pregnant cats in glass cases, Japanese monsters and plague mask's
It started out when the Yorkshire Museum shared a bunch of human hair from a Roman woman, with the message: "Museums assemble! It's time for #CURATORBATTLE".
And the rest as they say... is history!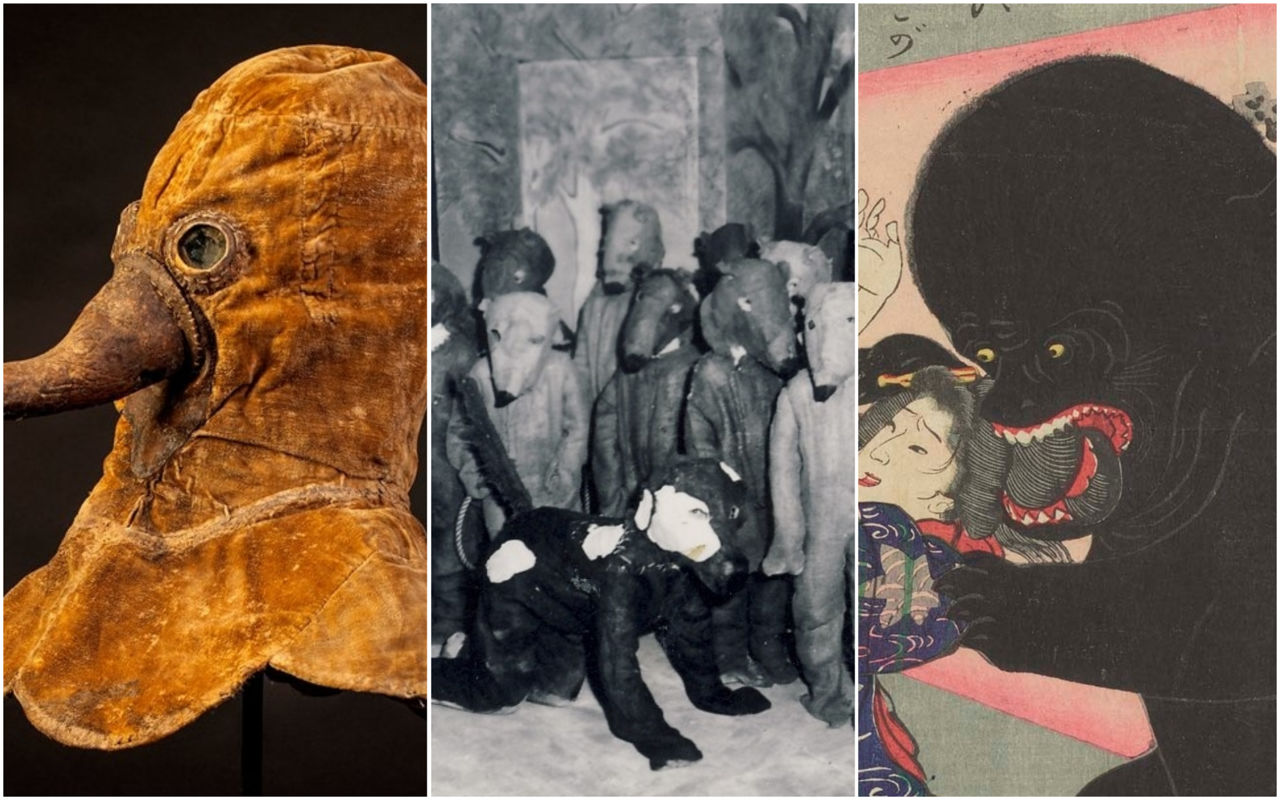 A Plethora of Pandemic Posters
As we race into uncertain futures, Dazed has opened a call for artists to translate their feelings into posters, resulting in an exhilarating mix of wonder and determination. Boasting submissions from Wolfgang Tillman, Vivienne Westwood, and William Farr, among many others, the artists were asked to design around the theme "Alone Together," while incorporating their own experiences and feelings about the epidemic. These posters look to the future, in hope and in fear, creating a moment of space for many of us who look to art for explanations and reassurance. They are political and powerful, the media making the message all the more important. These posters are going to be auctioned off in support of the NHS via Bart's Charity. If you're interested, you can donate here for a chance to win a signed piece.
Socially-distant fisticuffs
We all know that stunt-people bloody love to chuck themselves into harm's way for a paycheck, but it turns out that they even love that stuff when in unpaid lockdown too! Posted to Twitter user @RexChapman's account, a brilliantly kinetic montage of performers receiving and dishing out wallops has spread almost as fast as the virus that inspired it.
Actually a bit of fun set up by France's Campus Univers Cascades (stunt performers school), the #CUCchallenge features some of the best dexterous throwdowns we've seen since John Wick did a big murder. Encore!
Unlock full credits and more with a Source membership.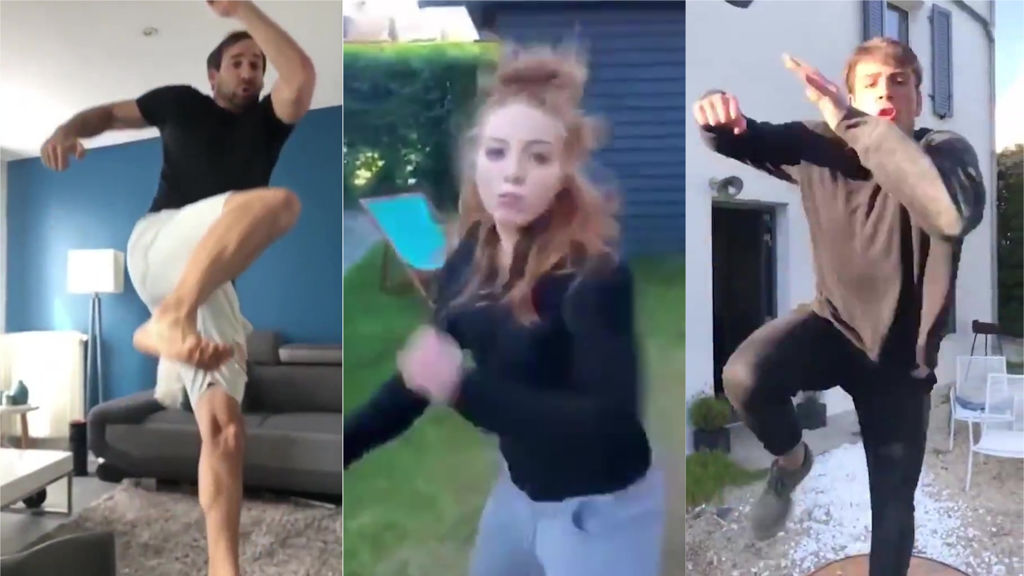 Kingsday still reigns in the Netherlands
On Monday [April 27] The Netherlands will celebrate Kinsgday, a national holiday and, typically one giant street party. However, street parties encompassing thousands of people crammed together on the narrow streets of Amsterdam are currently frowned upon. So, this year things will be a little different after creatives Tom Bremerkamp and Koen Gerretsen, of Amsterdam-based agency 180 Kingsday, came up with an idea to host Balkoningsdag, or Balcony Day.
The event encourages people to celebrate Kingsday safely from their balcony, roof terrace or backyard and the organisers are encouraging everyone to decorate their personal outdoor space in the Dutch national colours; the traditional orange of the day along with the red, white and blue of the national flag. The event will be live-streamed from 12.00 to 22.00, with DJs playing throughout the day.
"This will be the first time in 76 years that Kingsday won't be a big party, said Bremerkamp. "It's something that is so ingrained in our national identity that it felt wrong to let it go. We wanted to create something that was, first and foremost, safe. We know that on such an iconic occasion, people may be tempted to break the rules, so we wanted to create a festival from a safe distance that still feels close to each other and Koningsdags traditions"