Work
The loneliness of a lovestruck gannet
Telling the true story of Nigel, the besotted bird who fell in love with a stone decoy on Manu Island, Natasza Cetner's graduation short is an adorable ode to affection.
Unlock full credits and more with a Source membership.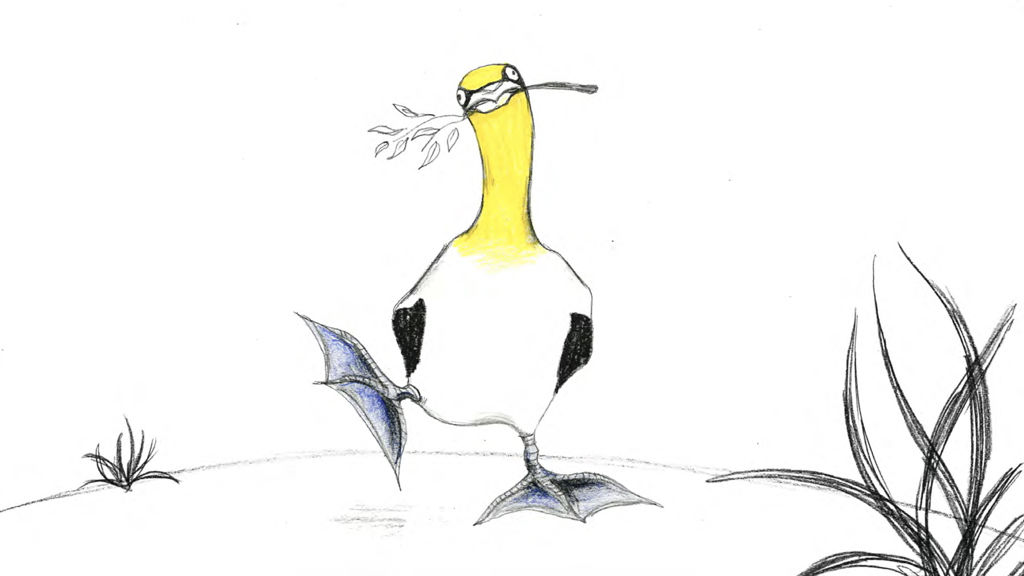 The love between a lonely gannet and a concrete statue might not sound like the obvious subject for a gorgeously illustrated short, but , thankfully, director Natasza Cetner knew that this was a tale that needed to be told.
Retelling the delightfully true story of Nigel, the lovestruck bird who was found dead in 2018 next to the statue that enraptured his heart on Mana Island, New Zealand, Cetner's film gives the subject an enjoyably surreal twist.
Packed with impressive animation techniques that put the audience in the eyes (and heart) of the romantic decoy-lover, this earnest and utterly endearing Royal College of Art graduation piece hit us right in the feels.