News
Release Your Voice with Planned Parenthood
Planned Parenthood Votes and Planned Parenthood Action Fund release Your Voice, Directed by Emmy-nominated Yellowjackets Director Karyn Kusama.
The November midterm elections are just six weeks away, and the stakes for reproductive freedom are higher than ever before.
Planned Parenthood Votes and Planned Parenthood Action Fund released Your Voice, a powerful video to rally and encourage voters to turn out at the polls and take control of their rights. The spot is produced by Girl Culture Films and directed by Karyn Kusama, an Emmy-nominated director best known for her work on the Showtime series Yellowjackets and films such as Jennifer's Body and Destroyer. This is Kusama's first-ever commercial spot.
The video features a young woman telling her mother she's pregnant and has decided to get an abortion. News broadcasts from their television blasts in the background, with anchors announcing the midterm elections and politicians' plans to ban abortion. As the mother begins to articulate support for her daughter, suddenly the words of the politicians on TV begin to possess her, taking her voice, and she eerily tells her daughter that she, in fact, does not have the power to make decisions about her own body: Lawmakers will decide. Eventually the young woman snaps her mom back to reality, and boldly declares control of her future, affirming that the decision to have an abortion belongs to her, not politicians or anyone else. The spot will run on digital platforms, with additional versions to come in the upcoming weeks.
Unlock full credits and more with a Source + shots membership.
Show full credits
Hide full credits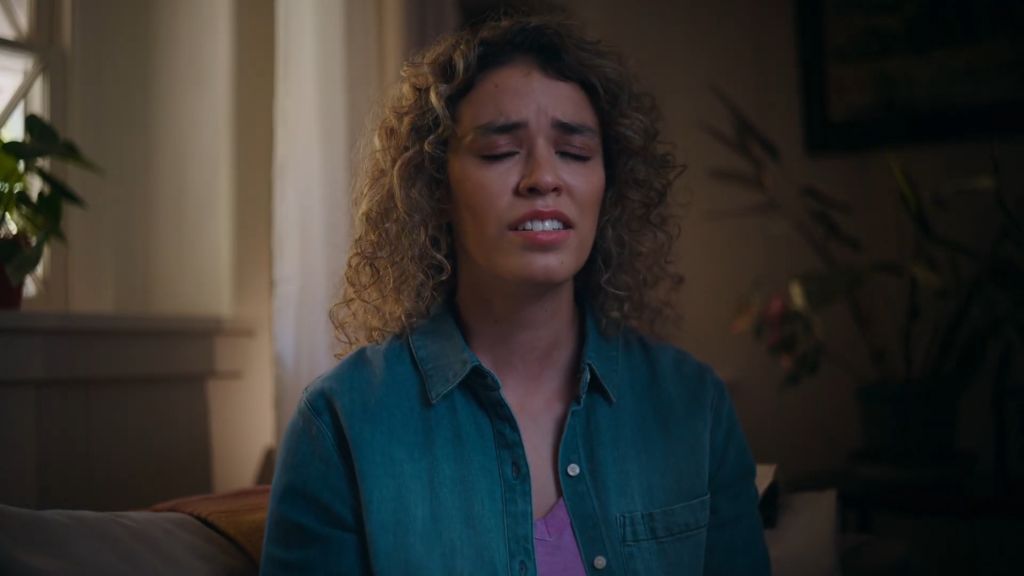 Karyn Kusama said: "It's important that everyone understands how incredibly high the stakes are in this election. With Roe v Wade now overturned, anti-abortion politicians feel emboldened to control every part of our lives — our bodies, our voices, and our futures. As a filmmaker, it felt necessary for me to illustrate the ways in which the reckless decisions made by out-of-touch politicians will affect mothers, daughters, and families across the country if we don't show up in force at the ballot box this November. It's time for us all to take control and vote our voice."
Lauren Garcimonde-Fisher, Vice President, Brand & Culture Strategy, Planned Parenthood Votes and Planned Parenthood Action Fund adds: "At Planned Parenthood Votes and Planned Parenthood Action Fund, we believe no one is free unless they're able to control their own bodies, lives, and futures. That's why we'll do everything in our power to ensure voters send champions for sexual and reproductive health to office at every level of government. 'Your Voice' is a chilling reminder of everything that's on the line in this election, and a call to action to voters who are ready to take back the power over their bodies and their lives. We're honored to collaborate on this project with Karyn Kusama, an artistic visionary and long-time supporter of reproductive health and rights."
The Your Voice video is part of Take Control, Planned Parenthood advocacy & political organizations' largest ever electoral program. The $50 million program will help elect champions for sexual and reproductive health care and rights, including abortion, up and down the ballot and all across the country. The strategic investments will focus on states positioned to either ban or expand access to sexual and reproductive health care.
Girl Culture Films served as the production partner for the spot, working closely with Planned Parenthood Votes and Planned Parenthood Action Fund from concept through delivery to help meet this moment of urgency.
Kusama who is known for her use of horror and other genre elements to drive storytelling, was a natural fit to direct the spot, and brought valuable creative input on everything from lighting choices to sound design to visual effects to help elevate the narrative.
Girl Culture Films oversaw post-production by working closely with partners including The Mill, Cabin Editing Company, and CAYA Music & Sound to craft a spot that creatively and strategically speaks to key audiences as the midterm elections approach.