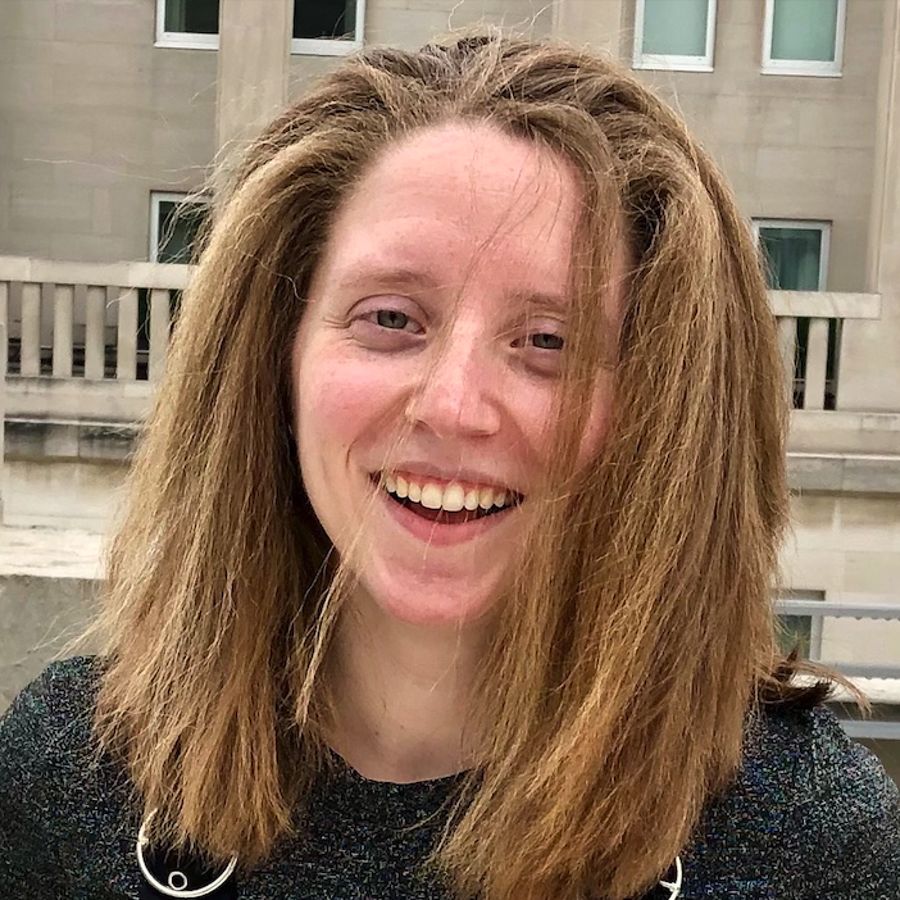 Inspiration
One Track Mind: Katya Shkrutz
Katya Shkrutz, Global Music Strategy at Peloton, loves mismatched instruments and lyrics, has "zero guilt" about a guilty pleasure and just can't get on board with one particular track from Train, as she reveals her Elements Music Isolation Radio Station playlist.
What song or album have you been listening to lately while working from home?
I've been really trying to pay attention to album drops. Things I Chose To Remember, the debut album from British singer-songwriter Rhys Lewis, was released this summer. I had the privilege of attending a Rhys Lewis headline show in Dublin last year, so his music brings back fond memories of traveling and going to gigs, which are both things I have especially missed. Knowing I was going to hear the recorded versions of songs that I connected to in the live setting, like Better Than Today and What Wild Things Were, gave me something to look forward to in the months at home.

One of my favourite bands, Kodaline, released an album this summer as well, appropriately titled One Day At A Time. Listening to their fourth studio album makes me feel hopeful and also conjures up emotions regarding my own musical journey. I remember going to an in-store signing for their debut album (In A Perfect World) back in 2013, and their music has been a part of my life ever since.
What track always gets you on the dance floor?
For a dance party in my room, I go with Headspace, by BLOXX [below]. I'm all for songs that have mismatched instrumentals and lyrics. In this case, there's a super-groovy and upbeat melodic vibe paired with a narration of confused feelings about a relationship. When I listen with this contrast in mind, the music carries itself. I tend to forget about everything and live in the moment, making it easy to let go and move to the beat.
What's your 'guilty pleasure' track?
Complicated by Avril Lavigne, which I write with absolutely zero guilt. The Let Go record was the first I ever owned, and it shaped the genres that I leaned into and explored growing up. I still remember watching the music video and idolising Avril's style and attitude. It's a song that I'm still not tired of, nearly two decades later.
What song always makes you turn off the stereo when it comes on?
I try to give everything I hear a fair listen at least once, but one song I could never get into was Train's Hey, Soul Sister. It was always playing on the local pop radio stations, so whenever I was in the car, the odds were high that I'd hear it. My middle school peers were quite fond of it too, so maybe that contributes to my continued rebellion against this track. I've grown to embrace and appreciate listening to different artists who aren't considered mainstream in my community.
There isn't much 'going out on the town' happening, but when we're finally able to let loose, what track will you listen to while you're getting ready?
There's nothing like some rock 'n roll to get the blood flowing. My go-to is The Man by The Killers. The melody alone is a mood booster, and my confidence skyrockets as soon as the first chorus kicks in. When I listen to a song like this, nothing stands in my way, and I think that's the perfect mindset to be in before a night out.
To access Shkrutz's Isolation Radio Station playlist, click here.