Work
Jack Brown's Weeknd project
In a new, animated music video for Save Your Tears, we watch as an Ex Machina-inspired factory builds the perfect android accompaniment.
Unlock full credits and more with a Source + shots membership.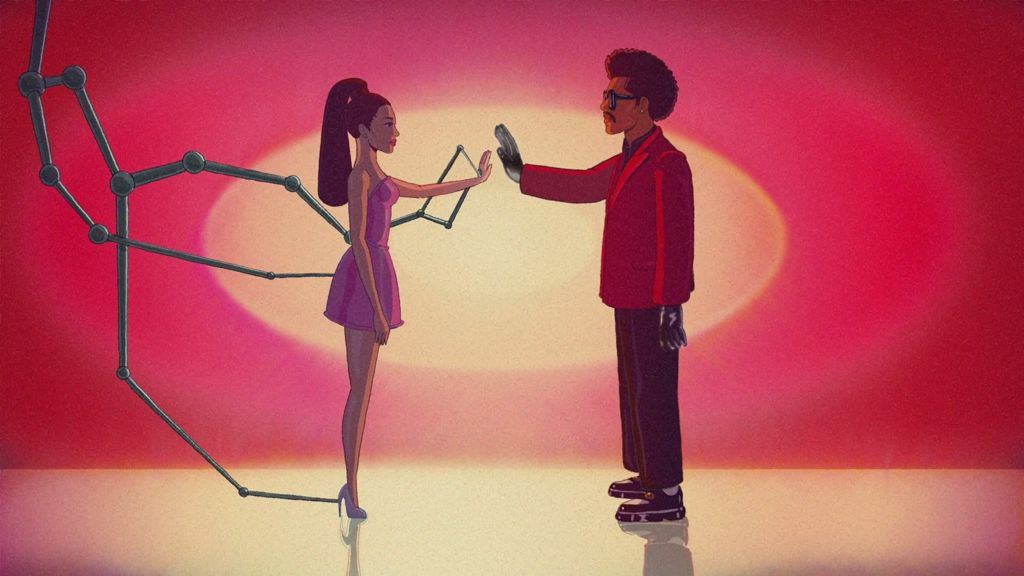 We all know The Weeknd's a little weird. It's a branding thing. He's odd.
This piece plays on his strange persona, creating an underground lair beneath his desert home where he plays at creating machines like a mad scientist. Playing with body horror in bright colors, an android comes together like a scene out of a campy, retro-futuristic cartoon. As the last pieces are attached, Ariana Grande steps off the production line.
Save Your Tears is bizarre to watch but beautifully done. It has a chalky texture, 80s palette, and referential design. It's unrushed and slow-paced, but that makes the animation easier to appreciate for its detail and concept. Directed by Jack Brown and produced by Blinkink, this remix is a fun addition to The Weeknd's extended universe.